Welcome, tea lovers! Today, I'd like to introduce you to the intriguing world of Lapsang Souchong tea, a unique black tea known for its smoky charm.
As we journey through this article, we'll uncover its history, how it's made, the health benefits it offers, and so much more.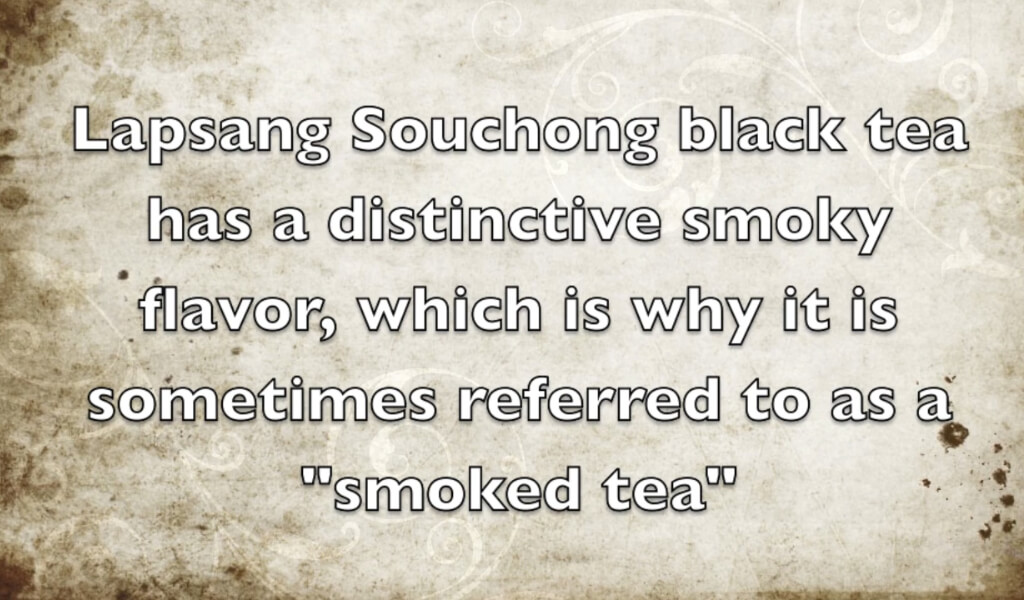 Highlights
Introduction to Lapsang Souchong Tea
Let's start our journey into Lapsang Souchong tea by first understanding its basics.
What is Lapsang Souchong Tea?
Lapsang Souchong is a type of Black tea originating from the Wuyi region of Fujian, China. Translated into English, "Lapsang Souchong" roughly means "smoky sub-variety," a description that hints at its unique taste. But it's more than just a tea – it represents a significant piece of China's rich tea history and diverse culinary tradition.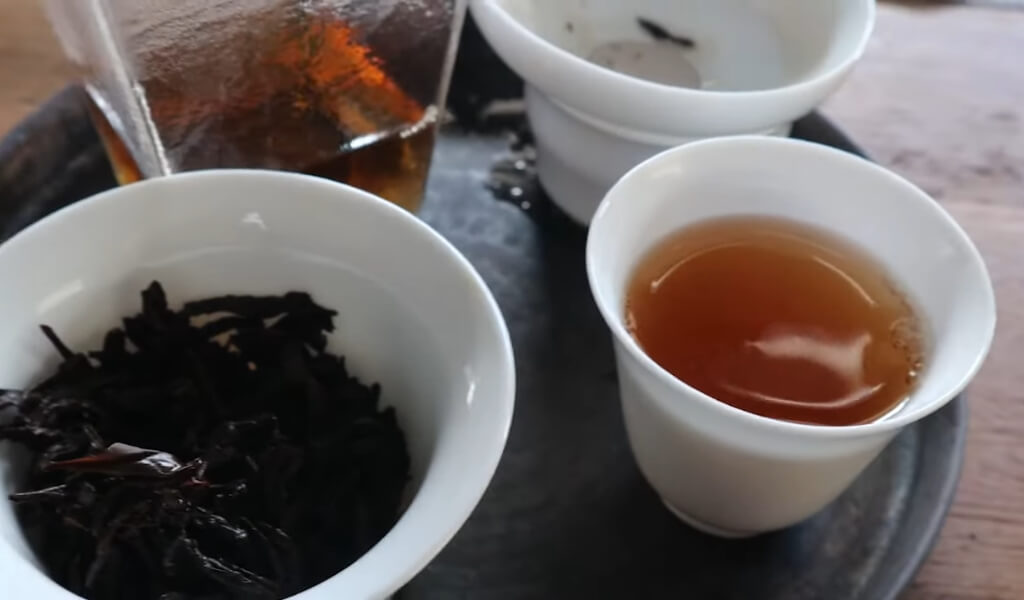 What Does Lapsang Souchong Taste Like?
Lapsang Souchong isn't your average Black tea. What sets it apart is its unmistakable smoky aroma and flavour.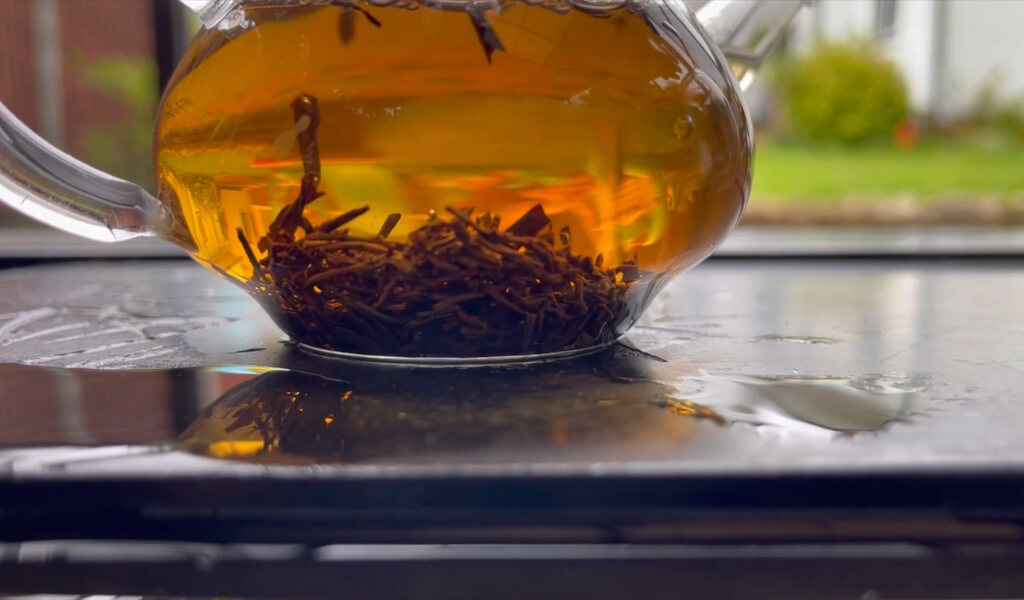 This feature results from an age-old process – drying the tea leaves over pinewood fires. This exposure to the aromatic pine smoke gifts the tea leaves with a deeply smoky, robust, and warming essence. It's like experiencing the comforting embrace of a crackling campfire in a teacup.
Lapsang Souchong Tea origin
The history of Lapsang Souchong is rooted in the mountainous Wuyi region in Fujian province, China, renowned for its rich tea culture. It is a place known for its rich biodiversity and is a UNESCO World Heritage Site.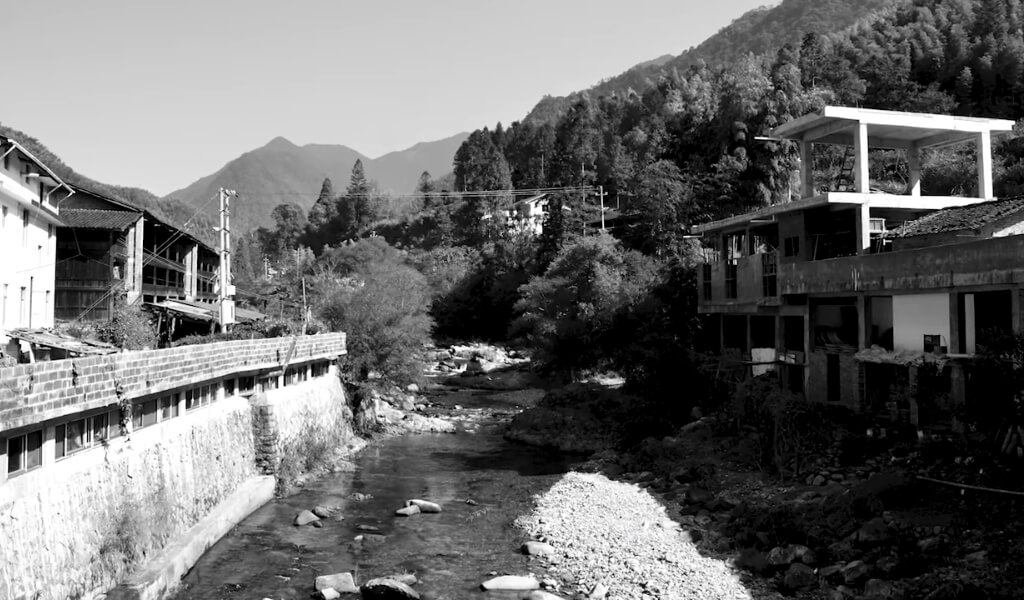 It's believed that the smoky flavour of Lapsang Souchong was discovered accidentally during the Qing era. When an army unit passing through a village disrupted the tea drying process, the villagers had to dry the leaves quickly to sell them in the market. They chose to dry them over a fire, thus creating the first-ever smoky Lapsang Souchong. This accidental discovery has since then evolved into the tea that we know and appreciate today.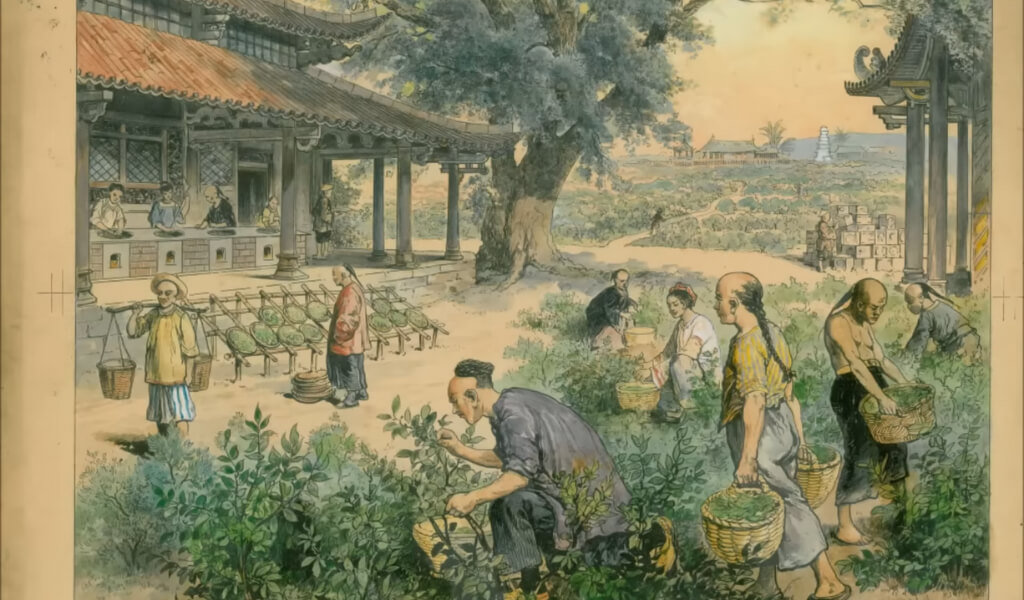 Lapsang Souchong smoked tea was originally produced in China. It was brought to Europe by Dutch merchants at the end of the 6th century and the beginning of the 17th century (about 1604) and then became popular among the British royal family and even the whole of Europe. 
Lapsang souchong loose leaf tea grows in severe cold, low temperatures, high precipitation, long foggy days, short sunshine, long frost period, sufficient soil moisture, and other alpine valleys. Propagate by seed.
Lapsang Souchong black tea reached its zenith during the mid-Qing Dynasty, with an impressive 85% of China's black tea exports bearing its name. This influence continued to post the Opium War, contributing to a healthy trade surplus.
Read More:
Production Process Lapsang Tea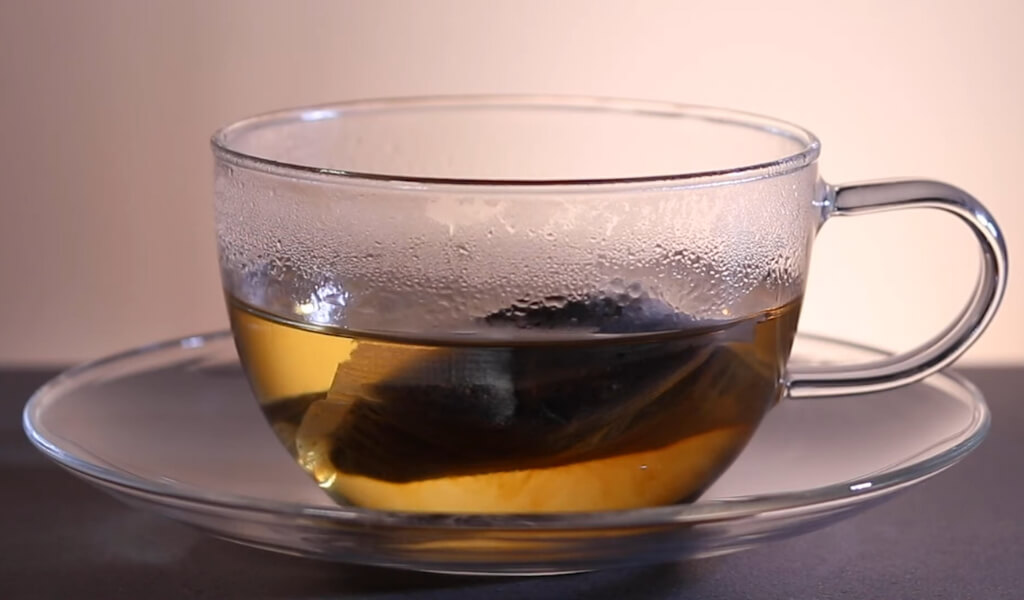 Transforming black tea leaves into China lapsang souchong loose tea is a meticulous process that combines traditional techniques with nature's finest ingredients. Here's a step-by-step guide on how this special brew is made:
Hand-Picking and Drying
The process begins with hand-picking high-quality tea leaves. These leaves are then placed in bamboo baskets, known as honglongs, and dried over a pinewood fire. Sometimes, this might be done using bamboo floor mats in a smokehouse. The key here is exposure to heat and smoke, which dries the tea leaves and infuses them with that unmistakable smoky flavour.
Oxidation
Next, the dried tea leaves undergo oxidation. They are rolled to break up the cell walls and then packed into lapsang souchong tea bags or wooden barrels to oxidise for 5-6 hours. This critical step enriches the leaves with the unique, smoky taste of Lapsang Souchong.
Frying and Rolling
To stop the oxidation process, the leaves are quickly 'pan-fried'—a process that seals the cell walls. After this, they are rolled again, giving the leaves a distinctive shape.
Final Drying
In the final stage, the tea leaves are placed back into bamboo baskets and dried over a fire stoked with pine needles. This additional step, lasting about 8-12 hours, further enhances the flavor and removes any remaining moisture.
This transformative journey from a simple leaf to the aromatic Lapsang Souchong tea is an art, a testament to the rich Chinese tea culture that brings this unique brew to our cups.
What are common types of Lapsang Souchong Tea?
Let me share a few of my favorites that hold the smoky allure of Lapsang Souchong, each with its unique spin.
| | | |
| --- | --- | --- |
| Tea Name | Description | Flavor Profile |
| Lapsang Souchong | Chinese black tea made from larger, ripe leaves, fermented, roasted, and smoked, offering a strong, smoky, and spicy taste. | |
| Smoky Lapsang GFOP Organic | A unique tea from Fujian province with GFOP grade, featuring large organic leaves infused with anthracite, offering a full-bodied tea with soft, smoky tones. | |
| Russian Caravan Tea Organic | A blend of Lapsang Souchong, Keemun tea, and Yunnan tea, sweeter and maltier than traditional Lapsang Souchong, with a less pronounced pine note. | |
Lapsang Souchong
First up, let's talk about the classic souchong lapsang black tea from China. Unlike many teas, it doesn't use the youngest buds. Instead, the makers go for larger, ripe leaves from the lower part of the tea bushes. These leaves are fermented, then roasted on hot iron pans, and finally smoked over woods full of resin. The result? A strong tea with large black leaves and pronounced smoky notes, offering a smoky and spicy taste.
Smoky Lapsang GFOP Organic
Next, we have Smoky Lapsang GFOP Organic, a tea from the northern part of Fujian province—known as the birthplace of Chinese smoked teas. This tea is unique as it bears the GFOP (Golden Flowery Orange Pekoe) grade, meaning it uses large, ripe organic tea leaves perfect for repeated smoking. The leaves are infused with anthracite and have these beautiful golden tips. The tea is full-bodied and has soft, smoky tones, a real delight to the senses.
Russian Caravan Tea Organic
Last, there's the Russian Caravan Tea Organic—a wonderful blend of Lapsang Souchong, Keemun tea, and Yunnan tea. This blend is sweeter and maltier than traditional Lapsang Souchong, with less of a pine note. The Russian Caravan teas got their name from the historic tea trade route from China to Europe via Russia. There's a tale that says the unique smoky flavor came from campfires made from dried camel dung, though don't worry, that's not the case anymore!
These teas bring something different, offering many options for tea lovers and newcomers alike. As I continue my journey through the tea world, it's clear that the story of Lapsang Souchong is as rich and varied as the tea itself.
What Are the key lapsang souchong tea benefits
Lapsang Souchong tea is abundant in antioxidants, protecting against heart disease, cancer, and diabetes. It also possesses unique compounds that improve mood and cognitive functions. Plus, its moderate caffeine levels are worth noting!
| | |
| --- | --- |
| Health Benefit | Description |
| Hydration and Heat Relief | Helps stay hydrated and cool in summer; rich in polyphenols and amino acids; may regulate body temperature. |
| Anti-Inflammatory and Bactericidal Effects | Contains catechins that may inhibit bacteria; can be beneficial for infections and food poisoning. |
| Detoxification | Theophylline helps absorb heavy metals and toxins; aids in detoxifying the body. |
| Energizing Effects | Caffeine content stimulates the brain for better focus, memory, and metabolism; boosts blood circulation. |
| Diuretic Benefits | Theobromine increases urine output, aiding in flushing out harmful substances; helpful for edema and high blood pressure. |
| Additional Benefits | May prevent cavities, aid digestion, slow aging, and have anti-cancer and anti-radiation properties; provides an energy boost. |
Hydration and Heat Relief
Drinking Lapsang Souchong in summer can be a great way to stay hydrated and cool. This tea is rich in polyphenols, sugars, amino acids, and pectin, which interact with our saliva, leaving the mouth cool and refreshed. It's even believed that the alkalinity of the tea can help regulate body temperature!
Anti-Inflammatory and Bactericidal Effects
The polyphenolic compounds can also provide some anti-inflammatory lapsang souchong benefits. Some evidence suggests that catechins, a type of antioxidant found in tea, can help inhibit and eliminate certain bacteria. This can be beneficial when dealing with bacterial infections or food poisoning.
Detoxification
Thanks to a component called theophylline, Lapsang Souchong can even help with detoxification. This substance is believed to absorb heavy metals and other toxins, which is especially beneficial considering the pollutants we encounter in our modern lifestyles.
Energising Effects
Another great feature of Lapsang Souchong is its caffeine content, which can help stimulate the cerebral cortex. What does this mean for you? It could lead to better focus, sharper thinking, and improved memory. It can also stimulate the heart, increasing blood circulation and aiding metabolism.
Diuretic benefits of lapsang souchong tea
Combined with aromatic substances, the theobromine in the best Lapsang Souchong Tea can help increase urine output. This can help flush out lactic acid, uric acid, and other harmful substances from the body. This could relieve you if you're dealing with oedema or high blood pressure.
On top of these, Lapsang Souchong has been linked to other benefits like preventing cavities, aiding digestion, slowing ageing, and even having anti-cancer and anti-radiation properties. And, if you're about to engage in physical activities, a cup of this tea might provide a refreshing energy boost. Now that's a lot packed into one cup of tea!
Side Effects
Despite its numerous benefits, you should consider a few precautions when consuming Lapsang Tea.
Firstly, avoid drinking this tea cold. It's believed that a warm cup better preserves the tea's stomach-soothing effects and nutritional content. Refilling the cup when it's about one-third full is best to keep the tea concentration and temperature just right.
Secondly, fresh-off-the-bush Lapsang Souchong isn't ideal for immediate consumption. This new tea contains higher amounts of unoxidised polyphenols, aldehydes, and alcohols that can upset your stomach. Also, it's important to remember not to take medication with this tea, especially ginseng-based ones.
Lastly, avoid Lapsang Souchong when dealing with neurasthenia or cardiovascular and cerebrovascular diseases. Avoiding this tea before bedtime or on an empty stomach is also best.
While these precautions may seem to limit, remember that moderation is key, like with anything else. As long as you listen to your body and consult with your healthcare provider as needed, you can enjoy this smoky tea without any problems.
About Lapsang Souchong Banned
Regrettably, the traditional Lapsang Souchong tea faced a ban in Europe due to carcinogenic concerns. However, tea producers adapted quickly, shifting from smoking to lightly roasting the tea leaves.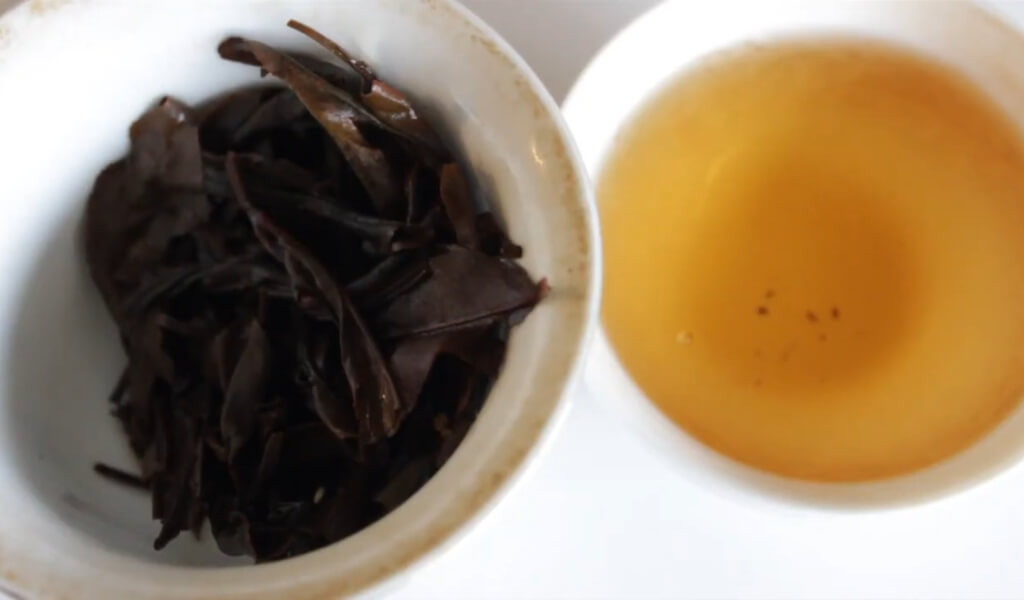 This adjustment ensured compliance with European health regulations, making Lapsang Souchong safe and accessible for everyone. Despite the changes, our love for this uniquely flavorful tea remains untouched.
How to Make Lapsang Souchong Tea at Home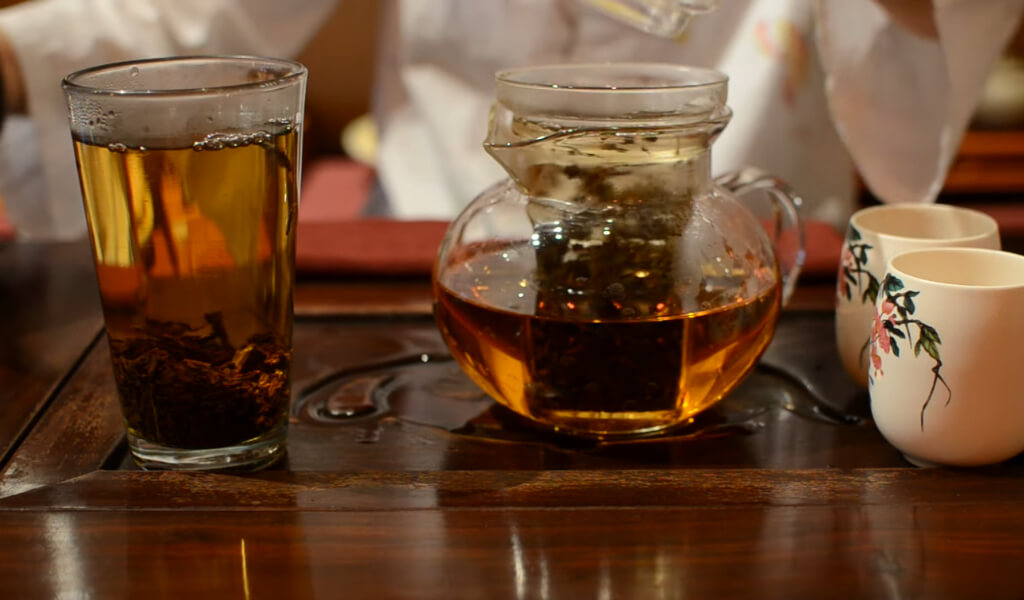 Just yesterday, I brewed a perfect cup of Lapsang Souchong tea. Let's explore this journey together.
Tools: You'll need a Taiwan, an excellent tool for reinfusing. Bear in mind it gets quite hot, so handle it with care!
Ingredients: Start with a small dose – around 5 grams of Lapsang Souchong for a 6-ounce Gaiwan. Ensure your water is of good quality – filtered or spring, just not distilled.
Now, let's break down the brewing process:
Prepare Your Tea:

Measure out your Lapsang Souchong tea. Be ready to go once your water boils.

Boil Your Water:

Bring your water to a rolling boil. Remember, the temperature is key for black teas.

Steep Your Tea:

Here's where you get to experiment. Start with a 2.5-minute infusion and adjust to taste. Longer steeping times can lead to bitterness and less subtle flavours, while shorter times may result in less balanced, weaker tea.

Savor the Aroma:

Once steeped, take a moment to enjoy the smoky aroma. It's a beautiful prelude to the delightful symphony of floral, sweet, lovely, and orange-vanilla notes that play alongside the rich, savory smoke flavour.

Drink and Experiment:

Drink up and enjoy the lush, red-to-ambery-brown hue and surprising complexity of flavors. Feel free to reinfuse at least once, but don't push it – the flavours might degrade. Adjust your brewing time and dosage to bring out the flavours you love most.
Pairing Suggestions for Lapsang Souchong Black Tea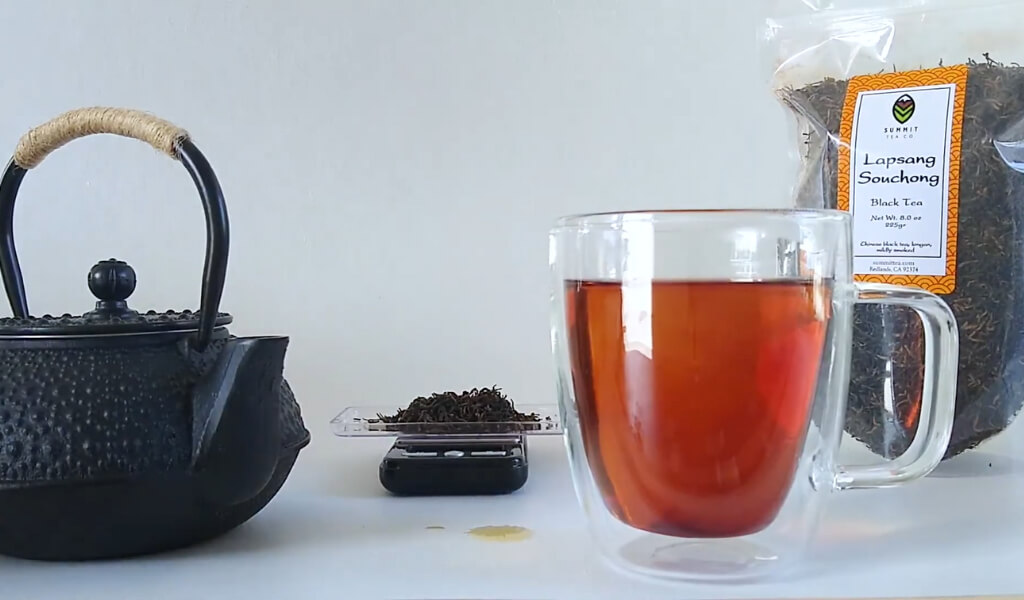 Exploring the right food pairings with Lapsang Souchong can enhance your tea experience. Here are some ideas to consider:
Hearty and Savory Dishes:

The robustness of Lapsang Souchong blends well with rich, hearty dishes. A perfect backdrop for smoked meats or cheeses, its smoky and slightly sweet flavor wonderfully balances the richness of these foods.

Dark Chocolate:

It may sound unconventional, but the combination of Lapsang Souchong and dark chocolate is delightful. The smokiness of the tea complements the bitter-sweetness of the chocolate, creating a unique taste experience.
When is the best time to drink Lapsang Souchong Tea?
Lapsang souchong tea can be drunk all year round, but it is the best. During the colder months, it provides a warm, relaxing experience.
Conclusion
Lapsang Souchong is a true delight for any tea lover. The aromatic smoke, the rich depth of flavour, the way it pairs with foods, and even the brewing process – every aspect adds to a uniquely enjoyable tea experience. It's a tea that invites you to slow down, appreciates the flavours' richness, and savour each sip.
Thanks for Spiriteadrinks.com
FAQs
Do you drink Lapsang tea with milk?
While Lapsang Souchong tea can be enjoyed independently, adding milk is entirely based on individual preference. Although some may find it unusual, its smoky flavor can create a unique combination with milk. So, feel free to experiment and discover what you like best.
Is Lapsang Souchong an oolong tea?
No, Lapsang Souchong is not an oolong tea. It's a type of black tea known for its distinctive smoky flavour. The tea leaves are traditionally smoke-dried over pinewood fires, giving it a unique aroma and taste, unlike the more floral and fruity notes in oolong teas.
Who drinks Lapsang Souchong?
Lapsang Souchong is enjoyed by tea enthusiasts worldwide, particularly those who appreciate its unique, smoky flavor. It's also favoured by people seeking health benefits associated with black tea, such as its anti-inflammatory properties and potential to aid digestion.
What tea is similar to Lapsang?
Russian Caravan tea is similar to Lapsang Souchong as it also has a smoky flavour, although it is typically not as robust. This blend often contains Lapsang Souchong and other tea types, creating a milder but equally intriguing flavour profile.
What Chinese tea tastes like smoke?
Lapsang Souchong is a Chinese tea famously known for its smoky taste. It's produced in the Wuyi Mountains of Fujian, China, and the tea leaves are smoke-dried over pinewood fires, giving it its distinctively smoky flavor.
What is the best way to drink Lapsang Tea?
The best way to enjoy Lapsang Souchong is to brew it correctly. Start with a small dose, use freshly boiled water, and adjust the steeping time to your taste. Many find it pairs well with hearty and savoury foods, but feel free to experiment and find what suits your palate.
Is Lapsang Souchong acidic?
Like most black teas, Lapsang Souchong has some acidity, although it's typically lower than in other beverages like coffee. Its unique smoky flavor helps balance the perception of acidity, making it a smooth and enjoyable tea for many.
Does Lapsang Souchong contain caffeine?
Yes, Lapsang Souchong, like other black teas, contains caffeine. Its caffeine content can help to stimulate alertness and focus, but it's still less than what you would find in a similar serving of coffee.
Is Lapsang Souchong good for weight loss?
While there's no magic bullet for weight loss, some studies suggest that the polyphenols found in black teas like Lapsang Souchong may help boost metabolism and fat oxidation, potentially supporting weight management combined with a balanced diet and regular exercise.
How should Lapsang Souchong be stored?
Like other teas, Lapsang Souchong should be stored in a cool, dark place, away from light, moisture, and strong odours. An airtight container is ideal for maintaining its unique smoky flavour and freshness.
Is Lapsang Souchong safe to drink every day?
Yes, Lapsang Souchong is generally safe to drink daily. However, like any caffeinated beverage, it's best to consume it in moderation. Always consider your personal caffeine tolerance and overall intake.
Does Lapsang Souchong go bad?
Like other teas, Lapsang Souchong can lose its flavour and freshness over time, but it doesn't necessarily "go bad" or become harmful. For best quality, consuming it within one to two years of purchase is recommended.
Can you add honey to Lapsang Tea?
Yes, adding a bit of honey to Lapsang Souchong can enhance its natural sweetness and complement its smoky flavour. However, it's all down to personal preference, so feel free to experiment with different add-ins.
Can I drink Lapsang Souchong if I have acid reflux?
Black tea, including Lapsang Souchong, contains acidity, which may trigger acid reflux symptoms in some individuals. If you have acid reflux or a sensitive stomach, it's best to consult your healthcare provider before regularly consuming any type of tea.
Where to buy Lapsang Souchong Tea?
Lapsang Souchong tea can be found in speciality shops, supermarkets, and online stores. Always look for high-quality, sustainably sourced options to ensure you're getting the best flavour and potential health benefits.
Is Lapsang Souchong a good morning tea?
Absolutely! The robust, smoky flavour of Lapsang Souchong can be a great way to start your day. Plus, its caffeine content can provide a gentle wake-up call. As always, it's about personal preference, so try it and see how it suits your morning routine.
I'm Shanna, creator of Spiritea Drinks. I'm all about teaching people to grow their own food, tea, cook what they harvest, and eat with the seasons.