Ohh, these are tasty – Spiced Nuts. So tasty, in fact, that I couldn't stop myself from grabbing one while they cooled. And one more, and maybe just another… The kitchen smells heavenly while these Spiced Almonds, Pecans & Cashews bake. Another winning recipe from the brilliant culinary mind of Giada De Laurentiis in her cookbook, Giada's Feel Good Food, the unusual mixture of spices creates a sweet, yet savory combo that anyone is sure to enjoy.
The Benefits of Spiced Nuts
Not only are spiced nuts a delight to the palate, but they come packed with nutritional benefits too. They are a great source of protein, healthy fats, and essential nutrients.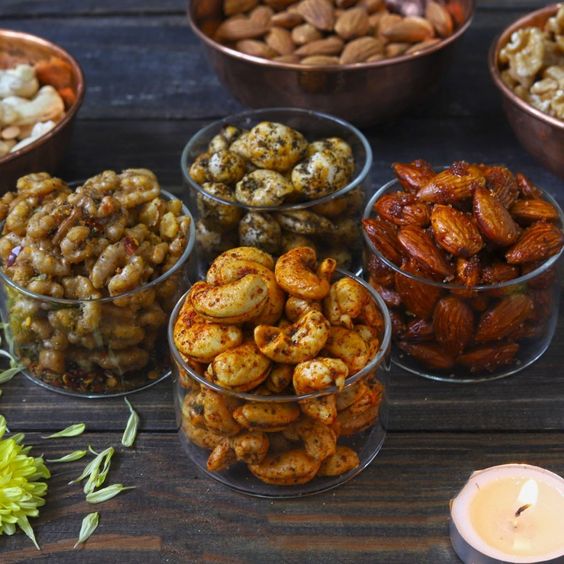 The spices, on the other hand, bring along antioxidants and a range of health benefits, along with their flavor enhancing properties.
The union of nuts and spices is not just a feast for your taste buds but a step towards a healthier snack choice. So, the next time you're in the mood for a snack, why not reach for a handful of spiced nuts? Your taste buds and your body will thank you.
Ingredients (makes 12 servings of ¼ c).
1 c almonds, raw or lightly salted
1 c cashews, raw or lightly salted
1 c pecans, raw or lightly salted
1 egg white
1/4 c sugar
1 T curry
1 ½ t ground cumin
1 t garlic powder
1/8 t cayenne pepper
1/2 t ground cardamom
1/4 t ground cinnamon
NOTE: you can really use any type of nuts here: hazelnuts, walnut, macadamia, pistachio, sunflower, pumpkin seeds . . .
How to make Spiced Nuts
Preheat the oven to 250ºF. Line a baking sheet with foil and lightly grease with cooking spray.
In a large bowl, whisk egg white until frothy. Then stir in all three types of nuts and mix until well coated.
In a small bowl, mix together sugar and spices. In tablespoon increments, add in spice mixture to nuts and egg whites. Toss nuts until spices are distributed. Continue adding in spices until nuts are well coated. (I used about 1/2 to 2/3 of the spice mixture. Put in a sealed container to use the next time you make this!)
Transfer spiced nuts to the baking sheet and spread out in a single layer.
Bake nuts for about 45 min. or until golden and fragrant (they smell so good!).
Allow nuts to cool for about 1 hour.
Enjoy!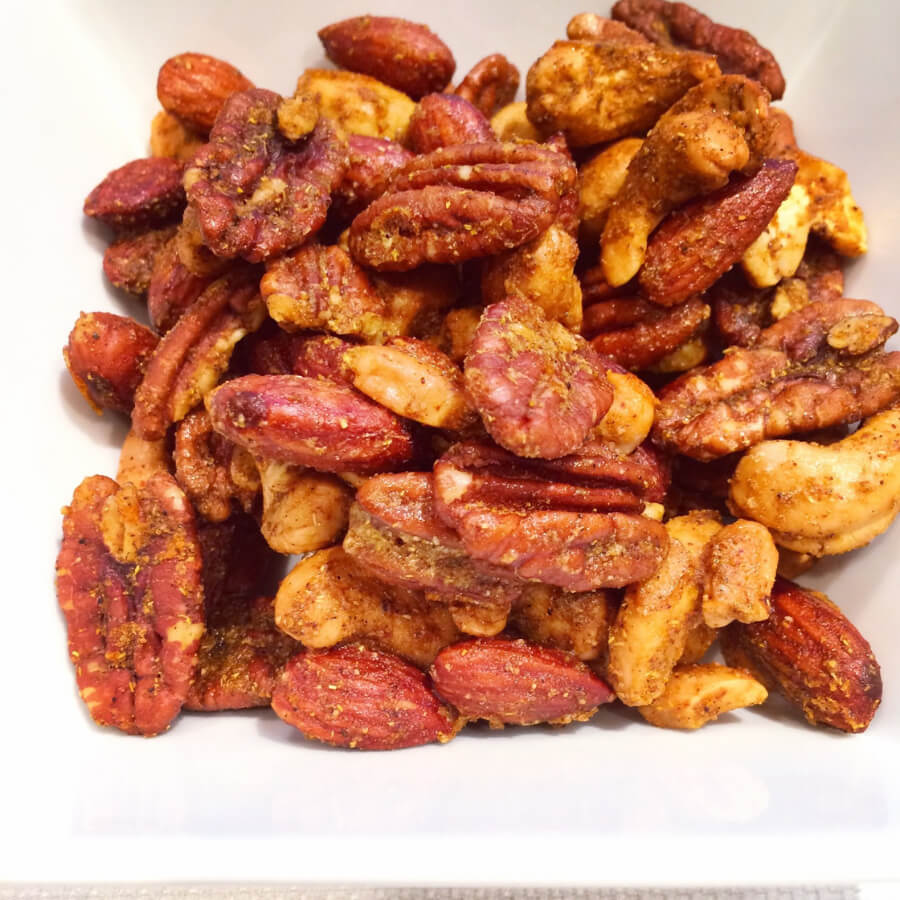 Read More:
Variations to Try
One of my absolute favorites has to be the sweet and spicy nuts variation. It's like each nut is having a little party of its own. The sweet warmth of cinnamon paired with a fiery kick of cayenne pepper – it's a match made in culinary heaven. And the way sugar caramelizes around the nuts, offering a sweet crunch with a spicy surprise, is nothing short of delightful.
How about a dash of smoked paprika for a smoky flavor, or perhaps a sprinkle of rosemary and thyme for an herby touch?
Storing and Serving Suggestions
Ah, the satisfaction of seeing jars filled with freshly roasted spiced nuts, ready to delight at a moment's notice. But here's a little nugget of wisdom—storing them right is key to retaining that delightful crunch and flavor. Airtight containers are your best friends here. They keep the moisture out, ensuring your nuts stay as crisp as the day you roasted them.
When it comes to serving, these roasted marvels are versatile. They make for a fantastic snack on a cozy movie night, a sophisticated addition to a cheese platter, or even a thoughtful homemade gift. And oh, how they elevate a simple salad when sprinkled atop! Whether it's a casual get-together or a festive celebration, a roasted nuts recipe adapts to the occasion, promising a burst of flavor and a heartwarming crunch that resonates with the joy of homemade goodness.
See more articles here.
Image of Spicy & Sweet with Spiced Nuts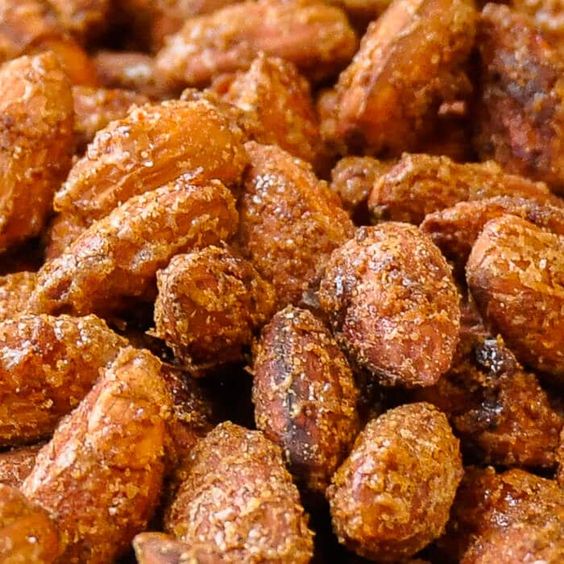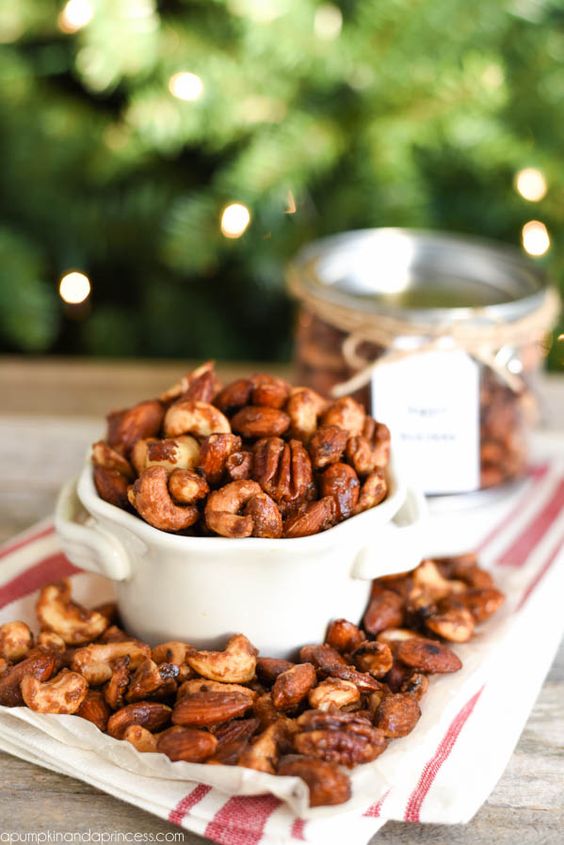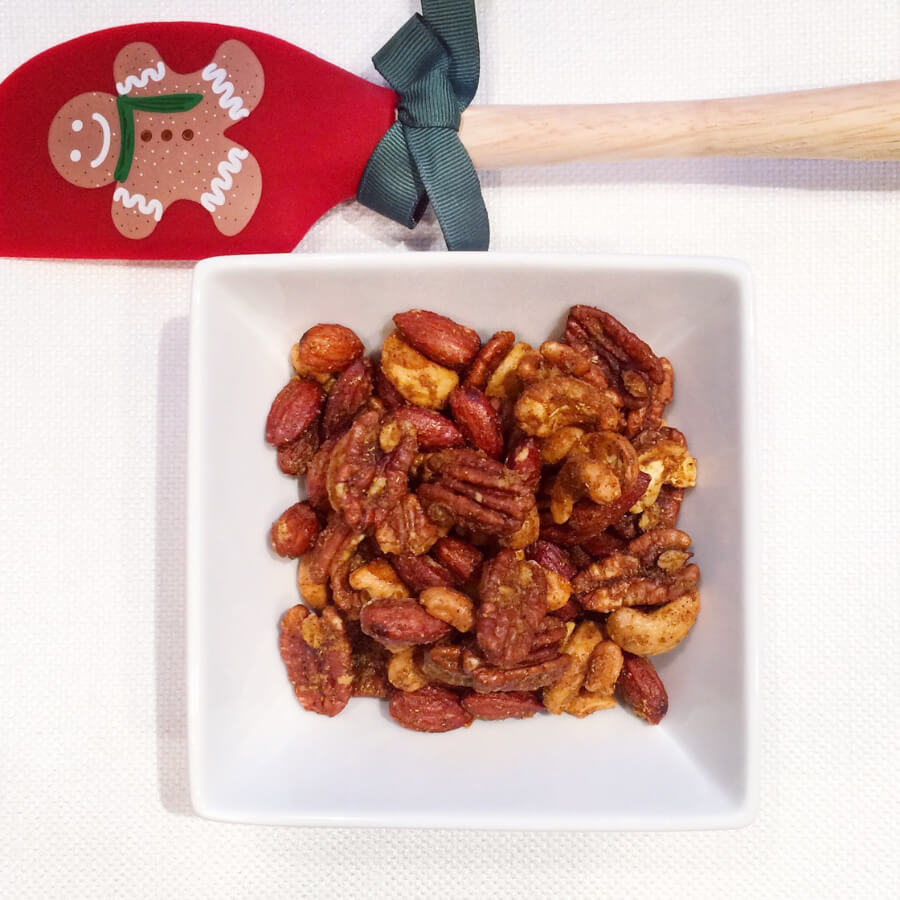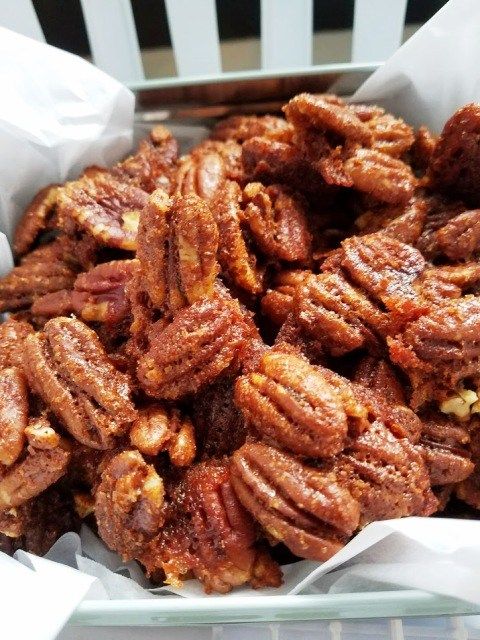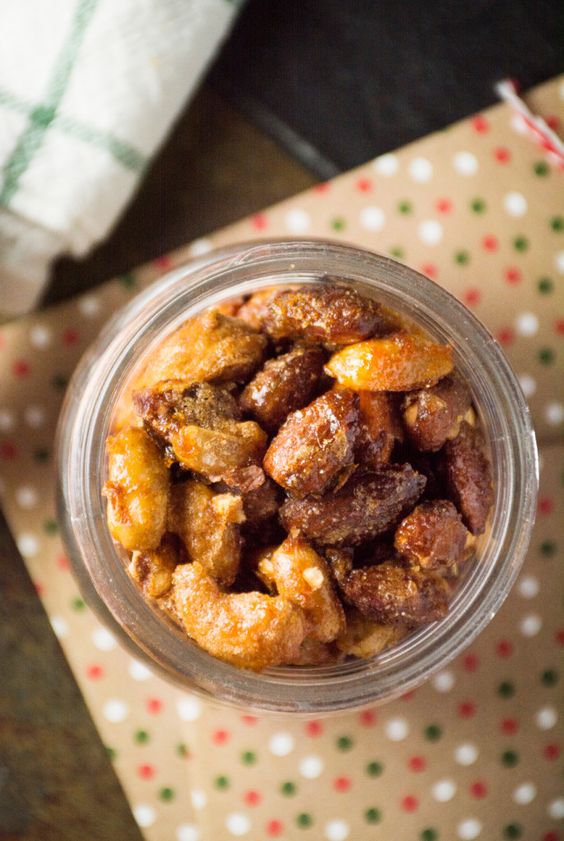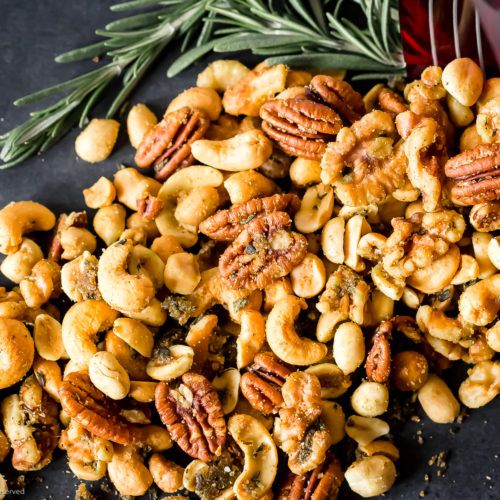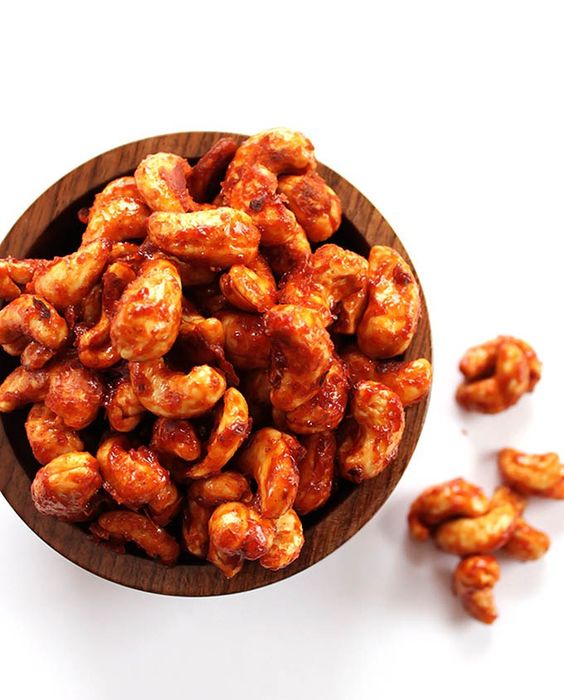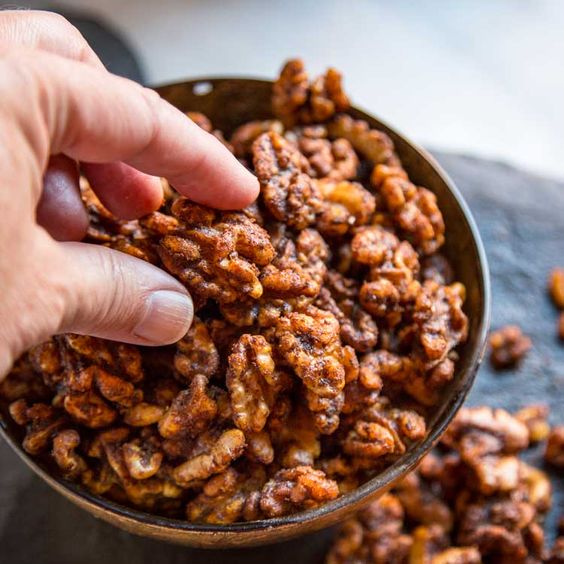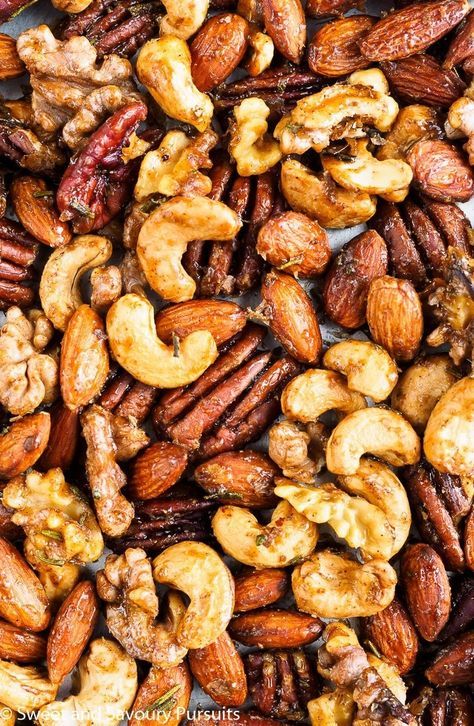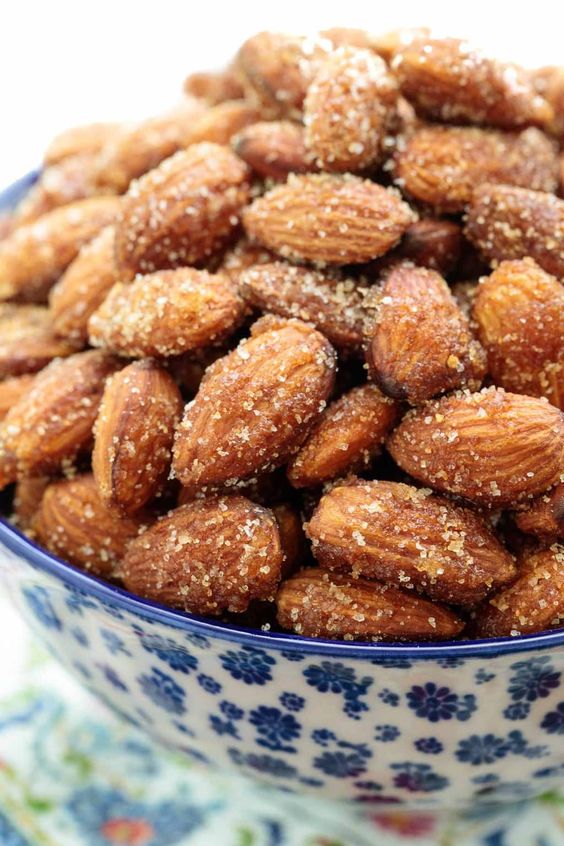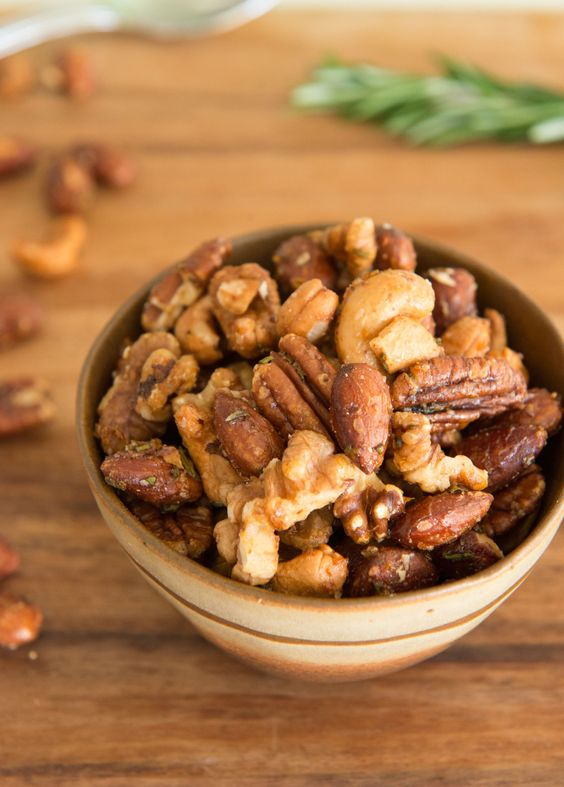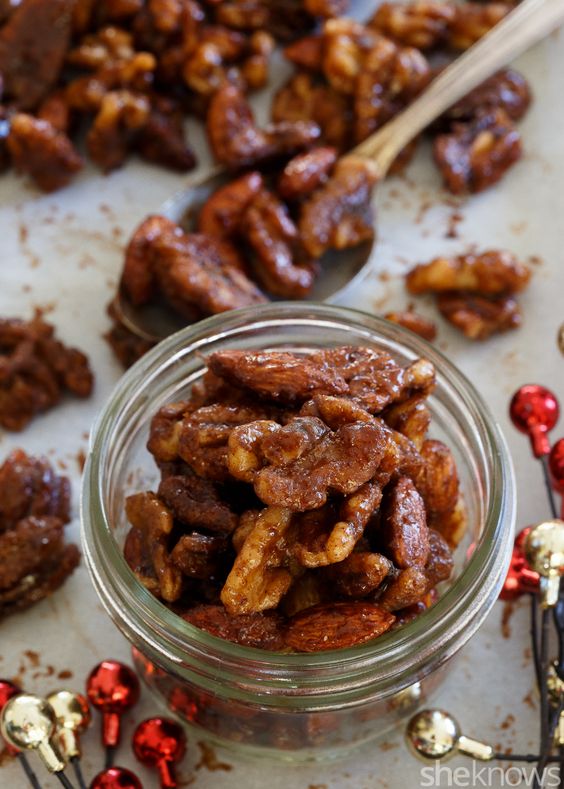 I'm Shanna, creator of Spiritea Drinks. I'm all about teaching people to grow their own food, tea, cook what they harvest, and eat with the seasons.