I've been craving pizza lately and when I say craving, I mean CRAVING. I didn't feel like making a cauliflower crust, I couldn't find my go-to naan at Whole Foods, and I didn't want to make dough from scratch. Instead I found Top This! Whole Wheat 13″ Crust in the freezer section. It was thin, crispy, and had a nice char flavor since it's grilled. I went a little light on sauce/toppings since I wasn't sure how this crust would hold up, but next time I make it, I can definitely go closer to the edge and add some more BBQ. The honey sriracha BBQ sauce pairs well with chicken sausage to give you a Crispy BBQ Sausage Flatbread.
Ingredients (serves 2-4 *)
1 thin pizza crust (I used Top This! Whole Wheat 13″ Crust)
1/2 c shredded mozzarella
2-4 T BBQ sauce (like Stonewall Kitchen Honey Sriracha BBQ)
Toppings!
Onions
Peppers
Chicken sausage
Chopped spinach
Tomatoes, diced
Red pepper flakes
Grated parmesan
* If pairing with a salad, beers, other sides, use 2 slices for a serving. Feel free to have 3 (maybe 4!) — up to you. You can also chop this up in smaller, bite-size pieces and serve as an app!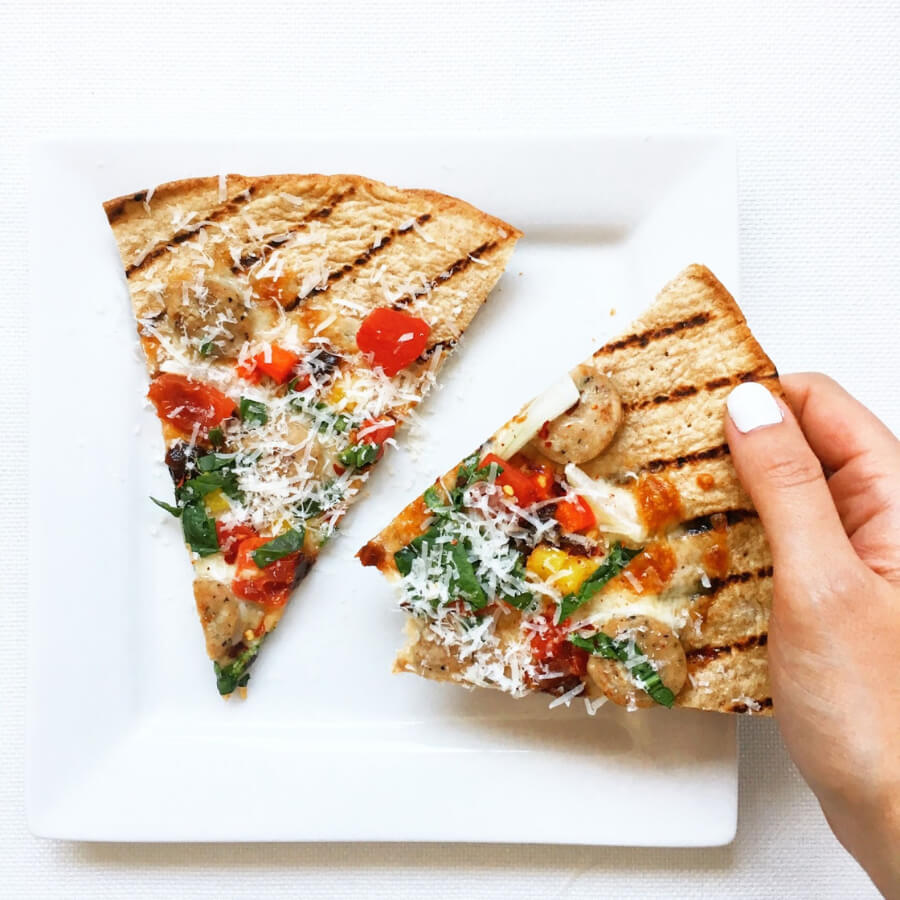 How to make Crispy BBQ Sausage Flatbread
Preheat oven to crust's package directions.
Top This! crust recommended being easy on the sauce/toppings due to its thin nature. They also recommended adding any cheese first, so I did just that.
I used BBQ sauce for flavor and to prevent the pizza from getting soggy vs lathering on a red sauce.
Add your desired toppings along with "dollops" (hate that word) of BBQ sauce. Go as close to the edge as you want your crust to be.
Cook according to package directions. If using chopped spinach, add 2-3 min before the end time to prevent burning.
Top with red pepper flakes and/or freshly grated parmesan cheese.
Slice up and enjoy!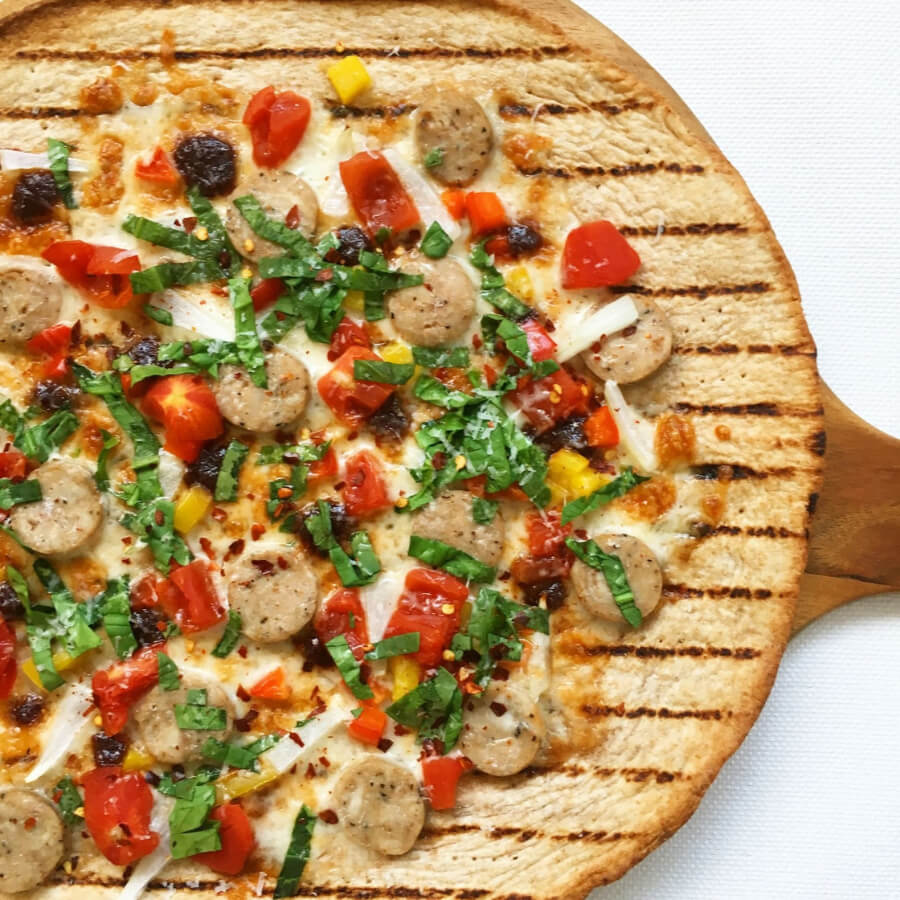 Read More:
Serving Suggestions
When it comes to serving pizza, the versatility it offers is unmatched. Our BBQ Sausage Flatbread can grace your dining table as a hearty main dish or be the star of a casual appetizer spread. A couple of serving ideas could be to slice it into larger pieces if it's the main event, or into bite-sized squares for an easy-to-handle appetizer. Pairing this savory flatbread with a fresh garden salad and a chilled glass of white wine can elevate your dining experience.
For a more casual setting, a variety of dips can add a fun twist to the traditional pizza serving style. Whatever your preference, these pizza pairing suggestions are sure to satisfy a range of taste buds.
I'm Shanna, creator of Spiritea Drinks. I'm all about teaching people to grow their own food, tea, cook what they harvest, and eat with the seasons.