When I first learned how to make Matcha tea at home, it was a game-changer. As a longtime matcha lover, the ability to prepare my cup of this vibrant green tea brought an added layer of enjoyment to my daily routine. 
From the moment I select the perfect matcha powder to the quiet zen of whisking it into a frothy delight, each step is a mindful journey. 
Now, I want to share this experience with you so you can enjoy making matcha at home. 
Ingredients Needed to Make Matcha
Choosing the Right Matcha Powder
Choosing the suitable matcha powder is crucial for making a good cup of matcha. I've found that ceremonial-grade matcha offers the best quality for a traditional cup. It's a vibrant green with a subtly sweet, umami flavor that's divine. Look for matcha sourced from Japan, as they're the original producers and often provide the best quality.
Water Quality and Temperature
So, how to make matcha taste good? When I make matcha, I pay particular attention to the water I use. Soft, pure water is ideal, as it doesn't interfere with the taste of the matcha. As for temperature, this is key. Boiling water can scorch the matcha and ruin its delicate flavors. Aim for water just under boiling, around 80°C (175°F) for the best results.
Let me introduce you to the tools that elevate your match-making experience.
Tools required for making Matcha tea
The Matcha Whisk (Chasen)
A traditional bamboo matcha whisk, or 'chosen,' is my go-to tool for whisking matcha. Its okay; delicate tines create the perfect frothy texture. A good quality matcha is a worthwhile investment if you're serious about matcha.
The Matcha Bowl (Chawan)
There's something special about preparing matcha in a traditional bowl, known as a 'chawan.' It's wide and deep enough for the chance to do its job, and holding a chawan brings a sense of tranquility that's all part of the matcha experience.
The Matcha Scoop (Chashaku)
A chashaku, or matcha scoop, measures the perfect amount of matcha. Typically, I use two scoops for a thin, 'usucha' style matcha, but if I'm in the mood for a thick, 'koicha' style matcha, I might use three or four.
Ready to embark on the matcha-making journey? Follow my step-by-step guide to prepare a delicious cup of matcha in no time.
How to make Matcha at home Step by Step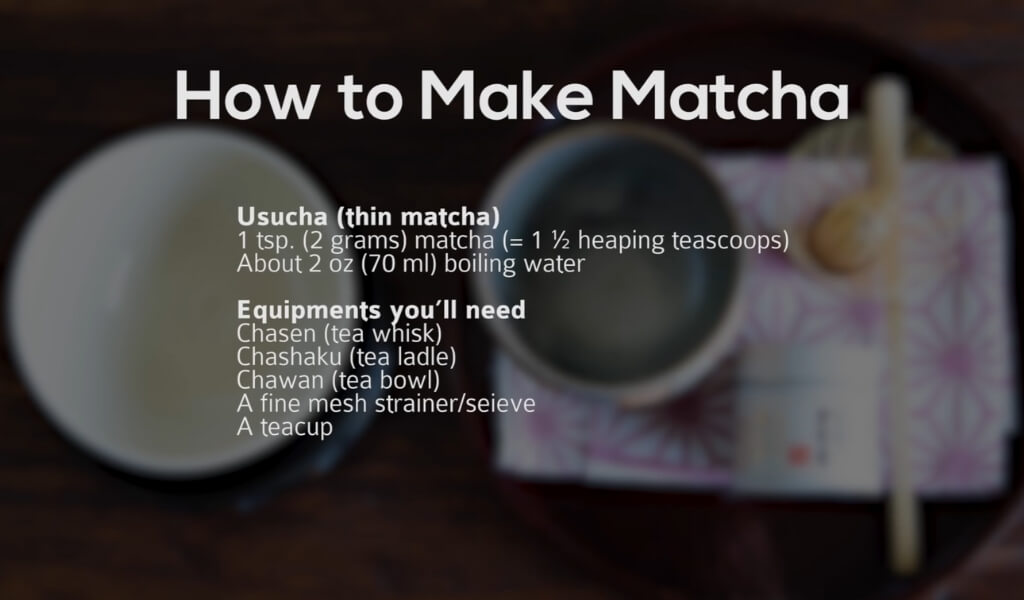 Step 1: Sifting the Matcha Powder
The first step I take is to sift my matcha powder recipes. This helps to remove any clumps and makes the matcha smoother. I place my scoops of matcha into a fine sieve and gently press them into my chawan.
Step 2: Heating the Water
Next, I heat my water to the right temperature. Remember, not boiling, but just under. If you have a kettle with a temperature setting, that's perfect. If not, boil the water and let it cool for a couple of minutes.
Step 3: Whisking the Matcha
Now comes the fun part – whisking! I pour the water onto my sifted matcha and whisk briskly in a zig-zag or 'W' shape until the matcha has a nice, frothy layer on top.
Step 4: Serving and Enjoying Matcha
Now, it's time to savor and enjoy. I prefer serving my freshly whisked matcha right away. Sometimes, I enjoy it on its own; other times, I might pair it with something sweet. What matters most is taking a moment to relish the experience. After all, making matcha is about enjoying the process as much as the result.
Discover the beautiful ways I enjoy drinking matcha and find the perfect matcha-drinking method that suits your taste.
How to drink matcha
While the traditional method of drinking matcha is undeniably unique, there are numerous other ways to savor its vibrant taste and reap the benefits of matcha green tea.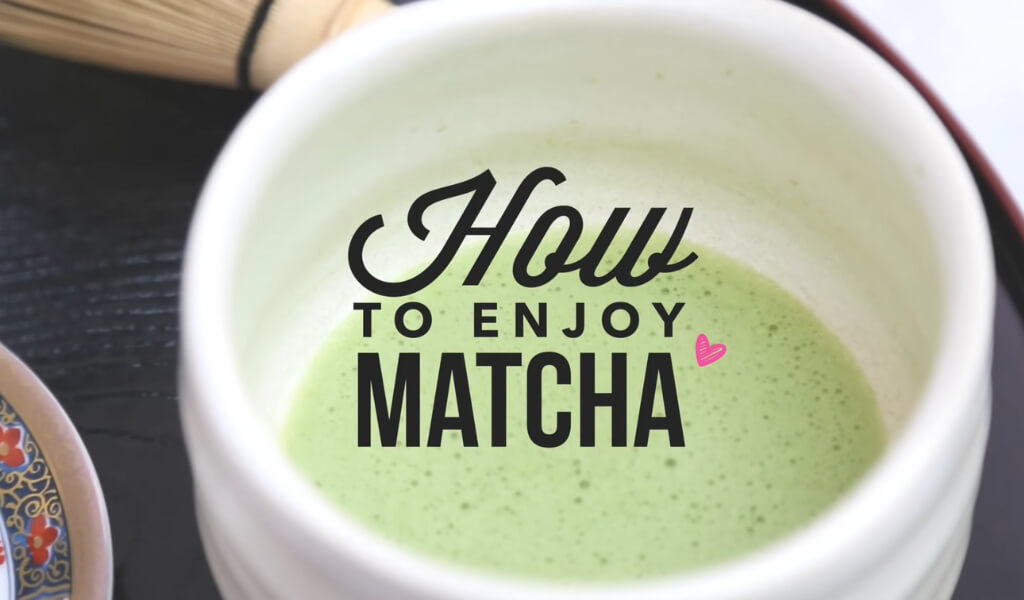 Firstly, the classic approach: is to drink it straight. A well-prepared bowl of matcha, slightly bubbly and bursting with umami flavor, can be a delightful treat all on its own.
For those colder mornings, I often opt for a matcha latte. The warm milk's creaminess beautifully complements the matcha's subtle grassiness. And for a vegan version, oat or almond milk substitutes work wonderfully.
A glass of iced matcha is my ultimate summer refresher. Just prepare your matcha with less hot water as usual, then pour it over ice. It's a quick and refreshing way to beat the heat.
Feeling a bit adventurous? Give matcha cocktails or mocktails a shot! I've experimented with matcha and various ingredients, like gin and sparkling water, adding a touch of sweetness and some fresh citrus for a deliciously tangy kick.
Common Mistakes When Making Matcha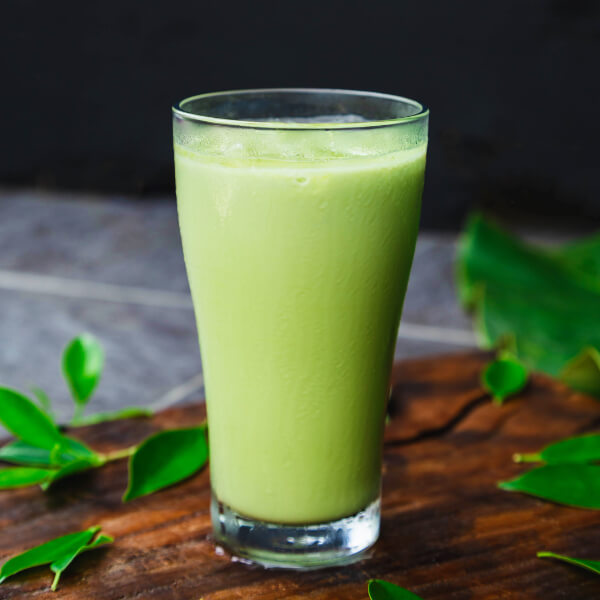 Avoid these common pitfalls and ensure a flawless match-making process.
Using Boiling Water
One mistake I've seen people make when preparing matcha is boiling water. It's easy to understand why – we're so used to boiling water for our teas and coffees. However, boiling water is too hot for matcha and can burn it, leading to a bitter taste. Remember, the ideal water temperature for matcha is around 80°C (175°F).
Not Whisking Properly
Another common pitfall is to be whisking properly. Proper whisking helps to create the frothy texture that matcha is known for. Use your chosen to whisk briskly in a zig-zag or 'W' shape until the matcha is frothy. Trust me, and it's worth the arm workout!
Read More:
How to Store Matcha Properly
Learn the proper storage techniques to keep your matcha fresh and flavorful for longer.
Keeping Matcha Fresh
Keeping matcha fresh is crucial to maintaining its beautiful flavor and vibrant color. Once I've opened a tin of matcha, I use it up within a few weeks. After each use, seal the tin tightly to keep air out.
Correct Storage Conditions for Matcha
When storing matcha, a cool, dark place is ideal. I keep my matcha in the pantry, away from heat or sunlight. And remember, matcha doesn't like humidity, so avoid storing it in the fridge or near the stove.
Get ready to tantalize your taste buds with my delightful matcha recipe collection that goes beyond the traditional cup.
Delicious Matcha Recipes
Unleash your culinary creativity and explore how to incorporate Matcha tea powder into your dishes.
Matcha Latte Recipe

One of my favorite ways to enjoy matcha is in a matcha latte. Here's how I make it: Prepare matcha as usual, then heat some milk (dairy or non-dairy. Both work great) until steaming. Pour the milk into the matcha, stirring gently. Sweeten to taste, and voila, a homemade matcha latte!

Matcha Smoothie Recipe

For a refreshing and healthy treat, I love making a matcha smoothie. Blend a teaspoon of matcha with a banana, a handful of spinach, almond milk, and a drizzle of honey. It's a fantastic energy boost for those busy mornings!

Matcha Dessert Recipes

Finally, matcha isn't just for drinking. It adds a unique flavor to desserts, too! From matcha cookies to matcha ice cream, the possibilities are endless. Substitute some flour in your favorite baking matcha tea recipes with matcha powder, and you'll have the

best matcha green tea

recipes in no time.
How to use matcha powder
One of the things I adore about matcha powder is its sheer versatility.
You might know it as the vibrant green star of traditional ceremonial vs culinary matcha, but did you know it's also a fantastic ingredient in the kitchen?
When it comes to culinary creations, matcha powder can be used in a variety of ways. I've incorporated matcha into baked goods like cookies and cakes for a unique flavor twist.
If you're a fan of pancakes or waffles for breakfast, try adding a sprinkle of matcha powder to your batter. Trust me, and it's a game-changer!
You can get creative with matcha powder in drinks like smoothies, cocktails, and even lemonade, not just the classic matcha latte. There are endless possibilities!
In addition to beverages, matcha can enhance the flavors of marinades, dressings, and sauces. Adding a bit of matcha can boost the health benefits of your favourite grains and greens if you enjoy nutritious bowls.
So, don't be shy—explore how to use matcha powder and let it inspire your culinary creativity!
Matcha Notes
Discover the valuable insights and personal notes I've gathered along my matcha journey.:
Quality Matters:

I remember the first time I swapped my grocery-store-bought matcha for a high-grade, ceremonial matcha.

The difference was night and day. The flavor, aroma, and color were all noticeably better. If you want the best matcha experience, invest in quality matcha.

Water Temperature:

One winter morning, my kettle broke down, and I had to heat water on the stove.

Then I realized how easy it was to overheat the water, resulting in a bitter cup of matcha.

Aim for 80°C (175°F), never boiling, to preserve the delicate flavors of matcha.

Respect Your Tools:

I thought a chasen was just a fancy whisk. Then one day, after a particularly stressful day at work, I took extra time to whisk my matcha carefully. I discovered that the chain isn't just a tool – it's a vital part of the ceremony and experience of making

matcha. Take care of your chasen – cleanse it carefully after each use and allow it to dry correctly.

Sift, Always Sift:

I used to skip sifting to save time until one afternoon when I ended up with a clumpy matcha drink. Sifting your matcha is a small step that makes a big difference to the smoothness of your brew.

Mindfulness:

One rainy afternoon, I found myself fully immersed in making matcha – from heating the water to whisking the tea.

It was a moment of calm on a hectic day. Making matcha isn't just about the end product; it's about the process, the ritual, and the moment of peace it can bring.

Experiment:

One of the great joys of matcha is its versatility. Over the years, I've enjoyed experimenting with it.

Feel free to get creative with your matcha, from matcha lattes to matcha-infused desserts.
Keep in mind that learning the skill of preparing matcha is a journey, and just like any trip, there will always be new things to learn and discover.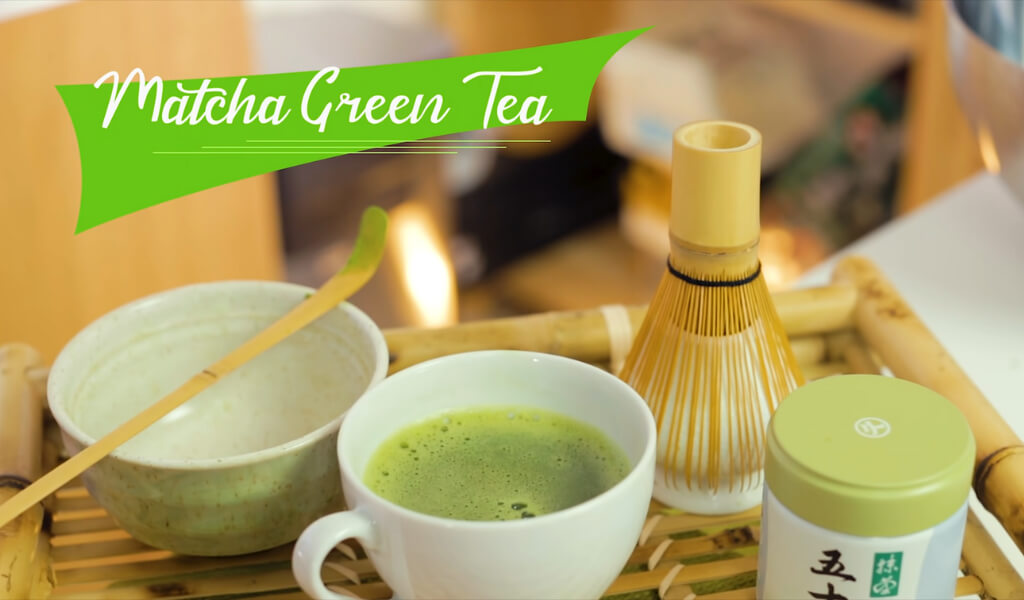 Read More: Does it contain caffeine? Refer to the detailed article below: Is matcha caffeinated?
There you have it—my comprehensive guide on how to make matcha at home.
I hope you've found this helpful and feel more confident in your match-making abilities.
Remember, the beauty of making matcha lies in the delicious result and the mindful process itself. Don't be discouraged if you don't perfect it the first time. With some practice, you'll be making matcha like a pro!
If you've enjoyed this guide, please feel free to share it with fellow matcha enthusiasts or leave a star rating.
Thanks for joining me on this matcha journey! Read More
FAQs
Can you make matcha the night before?
Certainly! You can make matcha ahead of time and keep it in the fridge for tomorrow. But remember, matcha can settle and separate if it sits, so just give it a good shake or stir before enjoying it. While safe and delicious, freshly whisked matcha offers the finest flavour and a frothy texture.
What is the ideal water temperature for preparing matcha?
To preserve its delicate flavors, the ideal water temperature for preparing matcha is just under boiling, around 80°C (175°F).
Why is a chasen necessary for making matcha?
A chasen, or matcha whisk, is essential for making matcha because it helps blend the powdered tea with hot water to create a smooth, frothy beverage. Its unique design and fine bristles ensure a consistent and well-mixed matcha.
What is a matcha latte, and how do I make it?
A matcha latte is a popular matcha-based drink made by whisking matcha powder with steamed milk. To make it, mix matcha powder with a small amount of hot water to form a paste, then add steamed milk and sweetener to taste.
What are some dessert recipes that use matcha?
Matcha can be used in various dessert recipes, such as matcha-flavored ice cream, matcha cookies, or matcha-infused cheesecake. Its vibrant green color and earthy flavor add a unique twist to sweets.
How to make matcha taste good?
While properly prepared matcha is not bitter, it may require some adjustment. Sweetening matcha is a simple method to enhance its taste. Using unflavored sweeteners such as sugar and agave syrup will maintain matcha's natural flavor, while honey and chocolate will effectively disguise it.
Why should I use ceremonial grade matcha instead of culinary grade?
Ceremonial grade matcha is made from the top, youngest tea leaves, with stems and veins entirely removed, contributing to its delicate texture and unique, sweet taste. It's best for drinking straight, whereas culinary grade is often used in cooking and baking.
What are the benefits of making matcha at home?
Making matcha at home allows you to control the quality of ingredients and savor the traditional preparation process, which can be a meditative and rewarding experience.
What is the difference between usucha and koicha style matcha?
Usucha, or thin matcha, is lighter and frothier with more water added, whereas koicha, or thick matcha, is denser and less bubbly, often used in formal Japanese tea ceremonies.
I'm Shanna, creator of Spiritea Drinks. I'm all about teaching people to grow their own food, tea, cook what they harvest, and eat with the seasons.