Today, I want to share my experience with the COSORI Glass Teapot, a piece of artistry that's been a game-changer in my daily tea-drinking ritual.
On an early autumn morning, I selected the GROSCHE Aberdeen PERFECT TEA MAKER for our "best teapots 2023" list.
I used to be a steadfast adherent to the convenience of tea bags. But let me tell you, once I leaped to loose-leaf tea brewed in this elegant COSORI Glass Teapot, there was simply no going back!
This teapot has revolutionized my tea-making experience, enhancing the flavor of my favorite blends and the overall aesthetic and pleasure of my daily brew.
In this review, I will delve into the nitty-gritty of this teapot, sharing its shining strengths and a few points where there's room for improvement.
So, stick around if you're a tea lover just like me or perhaps searching for that perfect gift for a tea lover in your life. I'm sure you'll find this review insightful!
Detailed Features of the COSORI Glass Teapot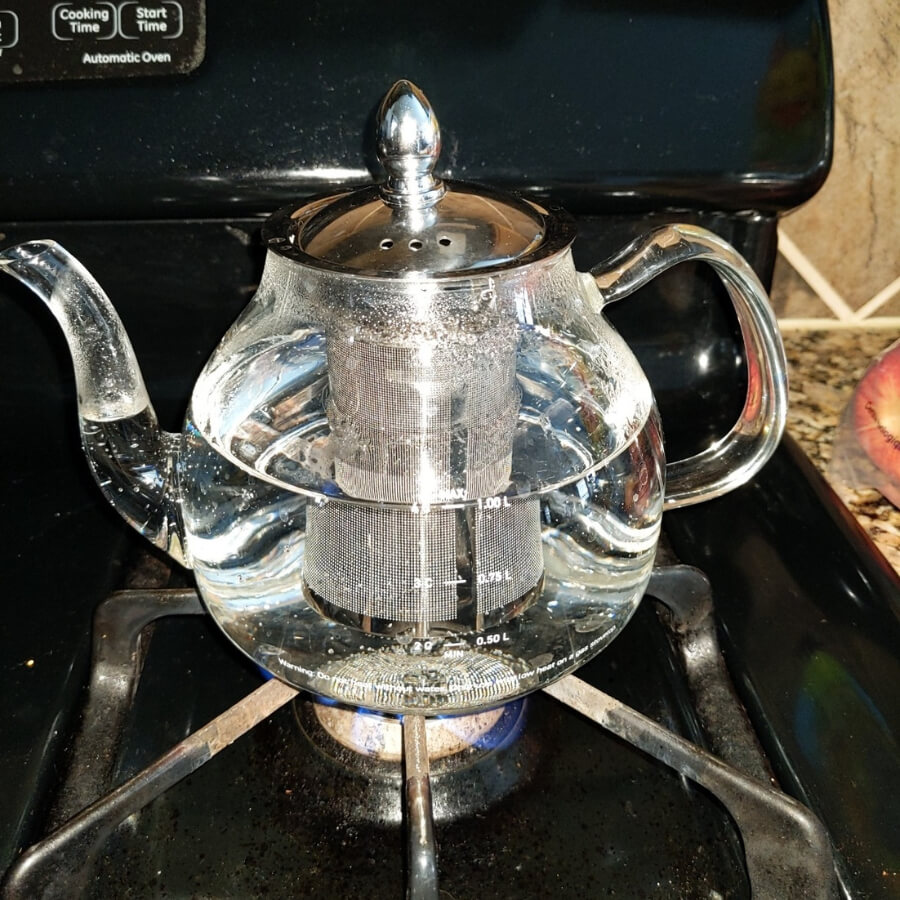 High-Quality Material
One of the standout qualities of the COSORI Glass Teapot is its exceptional build.
Made from the highest quality borosilicate glass, this teapot is not just another kitchen tool but a beautiful and durable accessory that adds to my kitchen's aesthetic appeal.
Borosilicate glass, unlike other materials, is highly durable, resisting temperature changes effortlessly. It can transition seamlessly from stove to table to dishwasher. Its clarity endures over time, allowing you to consistently monitor your tea's brewing process—a definite advantage for those who appreciate the visual aspect of tea steeping.
The Infuser
One of my favorite aspects of this teapot is the infuser.
Crafted from food-grade stainless steel, it guarantees my tea is free from plastic-like aftertaste that can sometimes occur with lower-quality infusers.
As a tea enthusiast, preserving the authentic flavor of my tea is crucial to me, and this infuser does an excellent job in that regard.
But the best part? It's removable! This flexibility allows me to adapt my brewing to different types of tea, or even if I fancy using the pot for other hot beverages like mulled wine or cider.
Usability and Design
Regarding design, the COSORI Glass Teapot outshines many of its competitors. The lid, for instance, has been carefully designed to fit snugly onto the teapot with or without the infuser. This feature might sound simple, but it significantly impacts everyday use, especially when I'm brewing different types of tea or serving directly from the pot.
The teapot's non-dripping spout is a small yet essential detail that I adore. Unlike other teapots that often create a mess, the COSORI Glass Teapot allows for precise, mess-free pouring, ensuring not a drop of my tea goes to waste.
One other design feature worth mentioning is the precise scale line. Clearly marked with measurements in both cups and liters, I find it incredibly easy to make the right amount of tea every time. Whether entertaining a few guests or simply making a solo cup, having these measurements removes all the guesswork and ensures consistency in my brews.
Safe and Easy Use
Moving on to the safety aspect, the COSORI Glass Teapot is stovetop friendly and designed for safe use on both gas and electric ranges. This feature gives me peace of mind, knowing I can heat water directly in the teapot without worrying about damaging it.
And let's remember the ease of cleaning! Maintaining this teapot is a breeze. All the metal parts, including the infuser, are easily removable, making cleaning every nook and cranny simple. The glass body is dishwasher safe (top rack), although I prefer hand-washing it to maintain its glossy shine.
Personal Experience with the COSORI Glass Teapot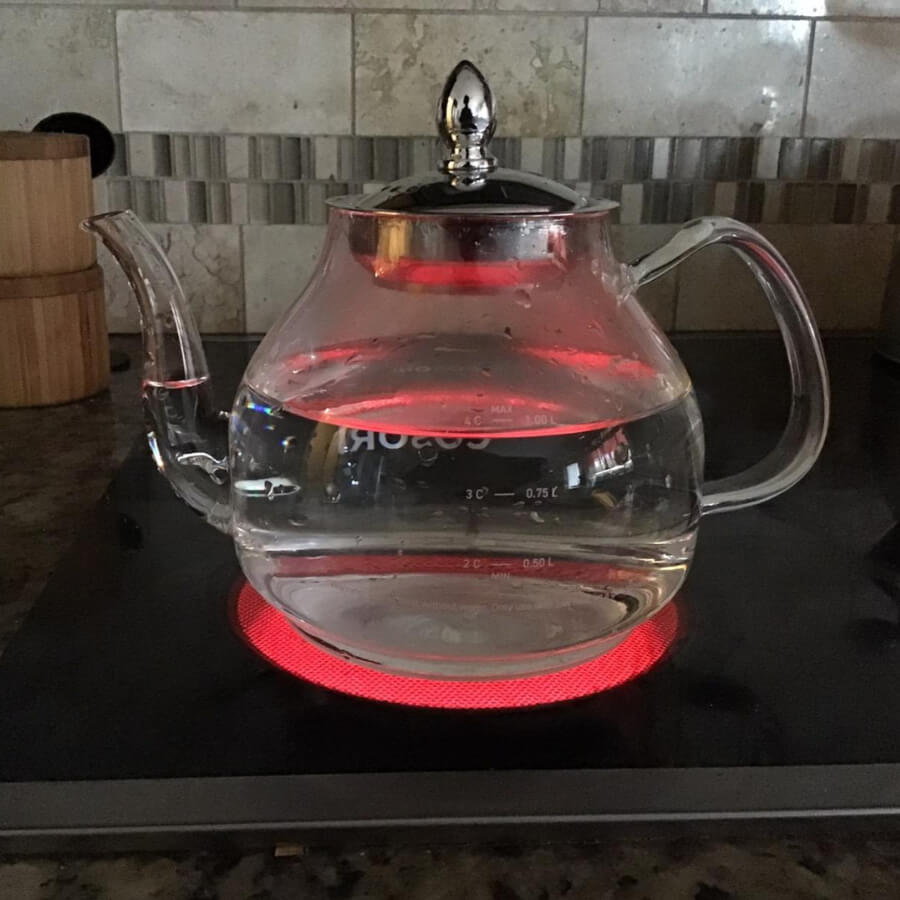 Brewing Experience
With the COSORI Glass Teapot, I've brewed everything from bold black teas to subtle whites and complex oolongs. Each brew is a delightful experience. The stainless-steel infuser allows the leaves to unfurl fully, leading to a rich, aromatic cup of tea.
Switching from bagged to loose leaf tea in this teapot was a revelation. The depth and complexity of the flavor are incomparable. It's like going from a fast-food meal to a gourmet dinner.
Ease of Use
Using the COSORI Glass Teapot is a breeze. The ergonomic handle ensures a comfortable grip and easy pouring. Loading and unloading the infuser with tea leaves couldn't be simpler.
Cleaning is straightforward too. The various parts of the teapot disassemble easily, ensuring a thorough cleaning after each use.
Handling Quirks
However, every product is flawed. I've noticed the handle can get hot on the stovetop. I mitigate this by keeping it off-center on the burner to reduce heat exposure.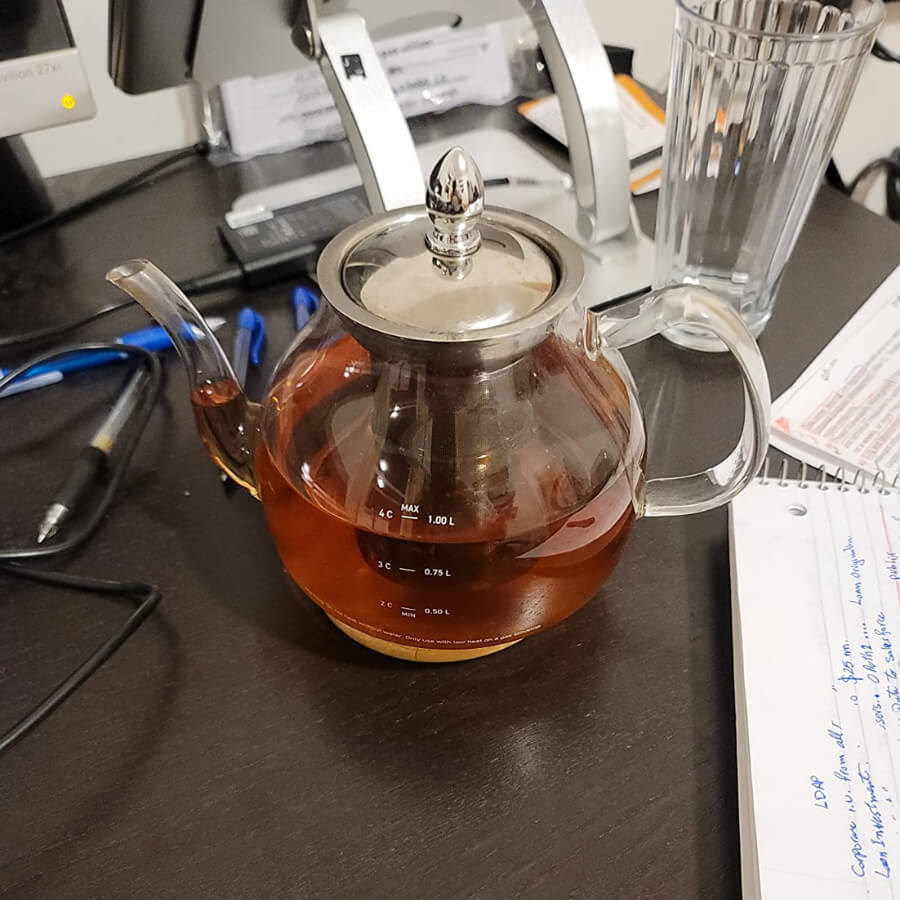 The lid's top part, made of plastic, doesn't heat up, allowing easy removal even during boiling. However, the screw attaching it occasionally loosens and needs tightening.
Despite these minor issues, the COSORI Glass Teapot remains an excellent brewing tool. Its benefits far outweigh these inconveniences, making it a beloved part of my tea-drinking ritual.
| | |
| --- | --- |
| Pros | Cons |
| 1. High-quality borosilicate glass construction ensures durability and aesthetic appeal. | 1. The handle can get hot when placed on a stovetop. |
| 2. The stainless-steel infuser enhances flavor extraction without impacting the taste. | 2. When brewing less than full capacity, the infuser doesn't reach the bottom, making a single cup brew a bit challenging. |
| 3. The lid fits perfectly with or without the infuser, adding to the teapot's versatility. | 3. The plastic part of the lid, attached by a screw, occasionally comes loose and needs tightening. |
| 4. Non-dripping spout ensures a clean pour every time. | |
| 5. Clear measurement markings allow for precise brewing according to your needs. | |
| 6. Stovetop safe for both gas and electric stoves. | |
| 7. Easy to clean, with removable parts and dishwasher safety. | |
Drawing from my COSORI Glass Teapot experience, here's a concise overview: Despite some minor quirks, its benefits clearly outweigh any drawbacks, making it an excellent choice for tea enthusiasts.
Conclusion
To wrap up, the COSORI Glass Teapot has been an essential part of my tea journey. Despite minor quirks, it excels in functionality, design, and ease of use, enhancing each tea experience.
I wholeheartedly recommend it to fellow tea lovers. If you're using one, I'd love to hear your thoughts. Share your experiences in the comments below. Let's enrich our tea conversations together!
Thanks for Spiriteadrinks
Read More:
I'm Shanna, creator of Spiritea Drinks. I'm all about teaching people to grow their own food, tea, cook what they harvest, and eat with the seasons.