My mom discovered this recipe for a kale flatbread a couple summers ago in Southern Living; after some modifications, it's too good not to share.
Even my carnivore of a boyfriend approved and heartily inhaled one flatbread I made for dinner last winter (but probably along with one containing some form of meat).
My parents and I traveled to Ohio this past weekend to visit my dad's mom, and we made the flatbread for dinner on Friday night. My aunt and uncle grew curly kale in their garden and it's thriving. Oh my goodness, the plant was so huge that it looked like a small 3 foot bush (see pictures below). Naturally we just had to incorporate abundant amounts of their homegrown kale into a meal, and we knew the Kale & Rosemary Flatbread was one such recipe that would do the job quite well.
The rosemary adds a fantastic flavor and a fresh, yet savory element, especially along with the creamy fontina cheese and pungent parmesan cheese.
In fact, there's so much flavor that you forget your only topping is really just kale. So enjoy. Indulge a little, and pass that Kale & Rosemary Flatbread.
Ingredients (makes 1 medium flatbread; serves 4)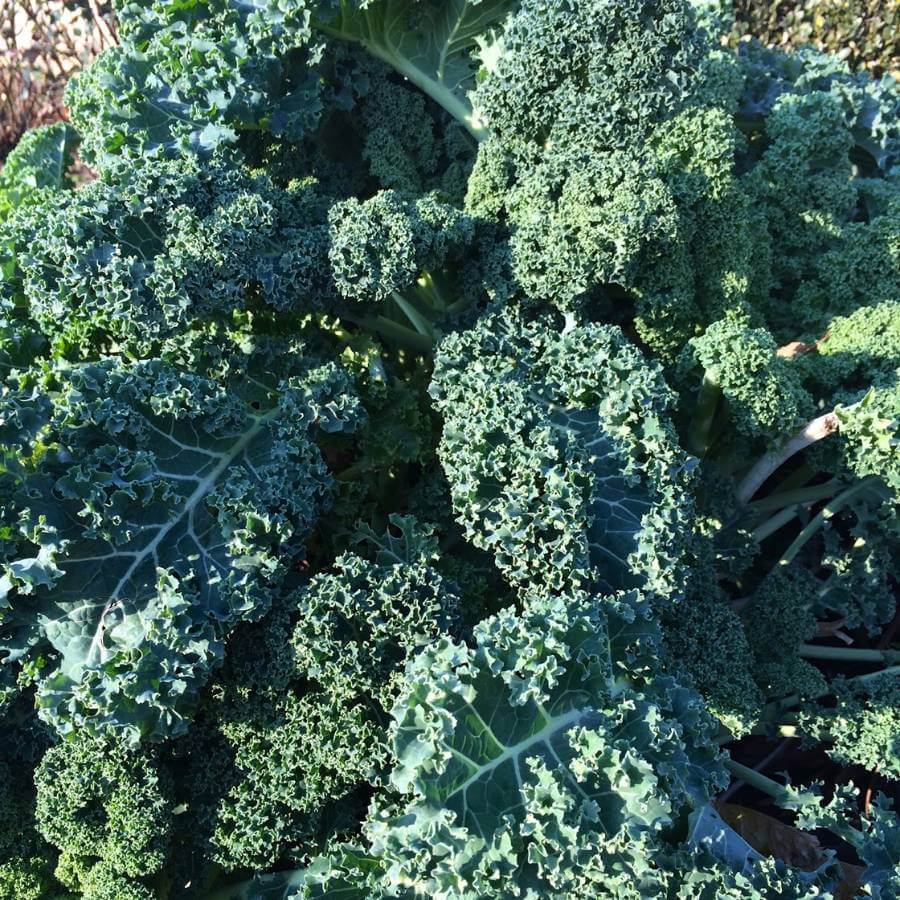 4 c packed chopped kale, washed & spines removed (see how to here)
1 small onion (red or white), chopped
1/2 t minced garlic or 1 clove, chopped
1 T light olive oil
2 T fresh rosemary, chopped (dried works too)
1/4 T dried crushed red pepper (optional for a kick!)
1/2 c fontina cheese, shredded
1/2 c parmesan cheese, grated
Salt and pepper to taste
1 pre-made flatbread of choice *
* NOTE: I've made this using whole-wheat naan, gluten-free cauliflower pizza crust, or whole-wheat flatbread purchased in the bakery section at your local grocery store; they're all delicious. The flatbread can also be cut into 1 to 2 inch squares and served as an appetizer; this doesn't have to just be a meal!
How to make Kale Flatbread
For an already-cooked flatbread (i.e. a bakery whole-wheat flatbread), preheat the oven to the high broiler and be sure to leave the oven cracked open or preheat oven according to directions of flatbread of choice.
To easily remove the kale spines, see my "how to" directions here.
In a large skillet or frying pan, heat the olive oil, garlic and onions over medium-high heat.
Once onions are translucent, fold in handfuls of kale. Sauté the kale and continue adding more as it cooks down.
Add in the crushed red pepper and fresh rosemary. If you want a spicier flatbread, add the red pepper in much sooner. Add salt and pepper to taste. Cook kale mixture until kale is just wilted.
Evenly spread the sautéed kale on the flatbread crust. Leave room around the edges for a "crust." Top the kale the fontina and parmesan cheese. You definitely do not have to use all of the cheese; just ensure there is an even coating on top of the kale.
Bake the flatbread on a pizza pan under the broiler (or according to directions of flatbread of choice) until the cheese is lightly browned. For a crispier crust, bake directly on oven rack. Again, be sure to leave the oven cracked open during this if broiling.
Remove from heat and cut into even pieces.
Serve and enjoy!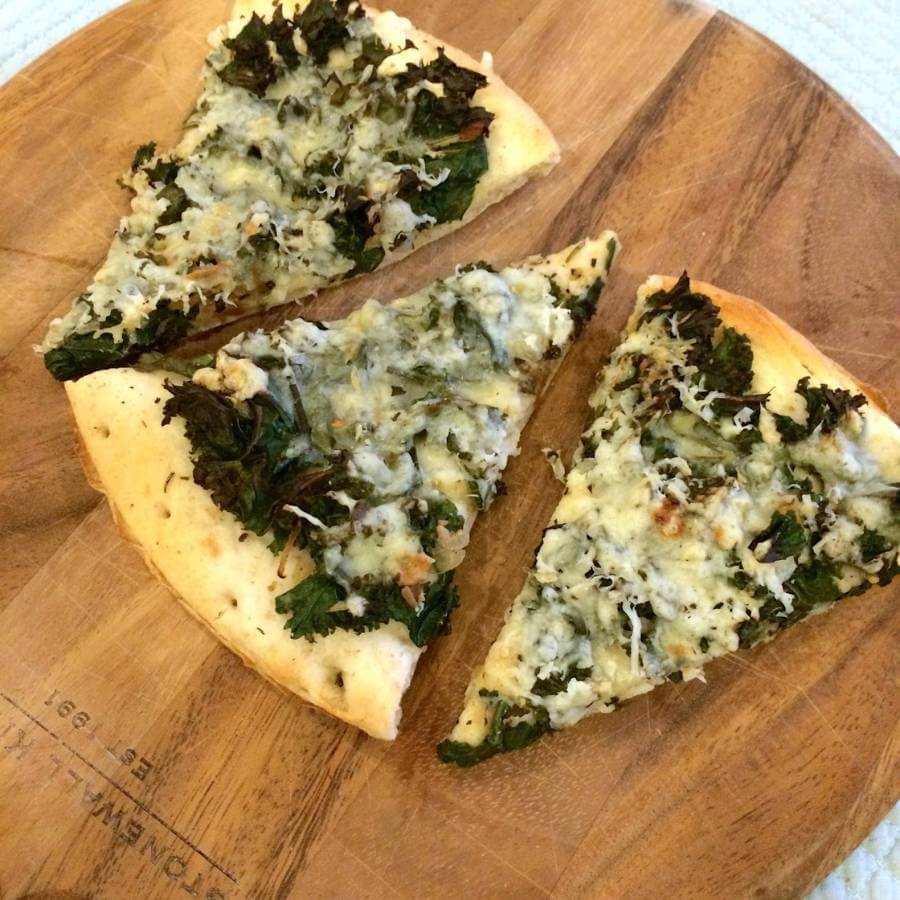 Read More:
Health Benefits of Incorporating Kale into Your Diet
One serving of kale offers a powerful dose of antioxidants, which can help to fight off free radicals in the body. It's also an excellent source of vitamins C and K, making it a great choice for boosting immunity and promoting bone health.
Additionally, the dietary fiber in kale promotes healthy digestion and aids in maintaining a healthy heart. With its low calorie count and high nutrient density, kale is an ideal ingredient for those looking to maintain a balanced diet without skimping on flavor.
Thanks for us.
I'm Shanna, creator of Spiritea Drinks. I'm all about teaching people to grow their own food, tea, cook what they harvest, and eat with the seasons.