Happy Thirsty Thursday! Sip on a beyond refreshing drink invented specifically for hot weather. The spiciness from the ginger pairs with the freshness from the basil and citrus notes from the prosecco and limes. (This would be equally delicious with sparkling water replacing prosecco.) I like bubbly drinks, so trying this spritzer from Cooking Light was a no-brainer. If you can't beat the heat, try to enjoy it while sipping on a Ginger Basil Spritzer. It has to be five o'clock somewhere.
Ingredients (serves 6)
1 c water

1/3 c agave nectar *

1 T fresh lime juice

3 c of prosecco, chilled like Cupcake

1 inch of fresh ginger, peeled and cut into disks

Fresh basil leaves

6 lime wedges to garnish

Ice
* NOTE: I made a simple syrup with agave nectar because that's what I have, but you can still make a simple syrup with sugar instead.
How to make Ginger Basil Spritzers
In a small saucepan, combine water and agave to make a simple syrup. Heat over high heat and bring to a boil. Once boiling, remove from heat. Allow the simply syrup to cool before using. Use one shot or about 2 T of simple syrup per drink.

Mash ginger and basil, reserving some leaves for garnish. Combine with cooled simple syrup and lime juice in a shaker, add ice, then strain and distribute evenly among glasses (about 2 tablespoons per glass). If you lack a strainer, muddle ginger and basil in each glass, then add 1/2 teaspoon of lime juice and 2 tablespoons of simple syrup to each.

Add ice to each glass and 1/2 c prosecco. Stir well.

Garnish each drink with a lime wedge and basil leaves.

Sip and enjoy!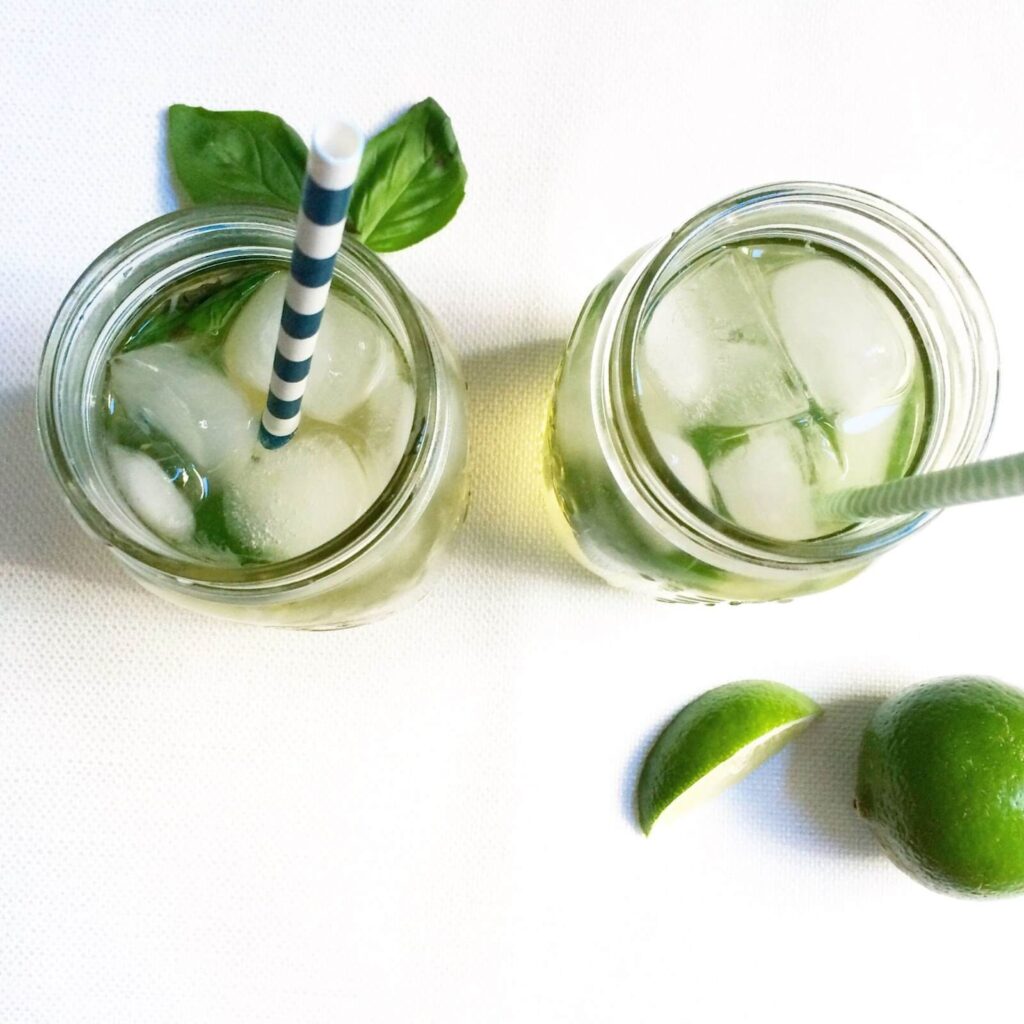 I'm Shanna, from spiriteadrinks.com
Read More:
I'm Shanna, creator of Spiritea Drinks. I'm all about teaching people to grow their own food, tea, cook what they harvest, and eat with the seasons.